Imagine you are a Chinese tourist visiting Japan for the first time. Your travels take you to Osaka and the 40-story Umeda Sky Building, with its fine views of the city. After awhile, you look for the exit and are confronted with the following sign in Chinese: "Ni tui chu." ("You get out of here.")
That is just what happened back in January, touching off a small uproar on Chinese social media. "Don't they respect the Chinese language?" commented one outraged netizen.
When it comes to signage meant to help visitors from abroad, Japan is kinder than many countries, putting up signs in many public places, often in multiple foreign languages. Unfortunately, the messages sometimes go awry. Blame the garbled communications on online translation services and software, and a failure to run the final product by someone who actually understands the language.
Not only do poorly translated signs leave overseas tourists giggling or scratching their heads, they can sometimes cause offense, leaving international travelers ill-disposed toward their hosts -- hardly what Japan, which is keen to grow its tourism industry, wants to do.
The company that manages the building in Osaka was at first blissfully unaware of the gaffe, which was produced by a machine translation of a Japanese sign that said: "Okaeri guchi," or "Way out."
"The mistranslation used Chinese characters that mean "exit" in Japanese, so we hadn't the slightest idea that anything was wrong. It came as a shock when we realized what it meant [in Chinese]," said an abashed company spokesman.
Sadly, examples of such well-intentioned messages going haywire are not uncommon in Japan. Tokyo Metro, which operates a subway network in the city, also discovered that posters it put up in stations to warn passengers about a safety hazard were no help at all. The message in Chinese read: "It is dangerous to disperse the focus of your attention while walking." What Tokyo Metro wanted to say was: "Do not operate electronic devices while walking." Somehow the Chinese translation left the gadgets out entirely.
Dec 06
The Japanese government approved 13.2 trillion yen ($121 billion) worth of public stimulus spending on Thursday, with the economy due for a total infusion of 26 trillion yen if private-sector and other outlays are factored in.
(Nikkei)
Dec 06
In a country where customer service is a point of pride, Amazon Japan is challenging the status quo by daring to leave packages at the door.
(Nikkei)
Dec 06
The Niigata District Court on Wednesday sentenced a 25-year-old man to life in prison for the sexual assault and murder of a 7-year-old schoolgirl last year.
(Japan Times)
Dec 06
Police in Saitama City have arrested a 51-year-old Iranian man on suspicion of killing his 50-year-old Iranian ex-wife in a park.
(Japan Today)
Dec 06
Tokyo 2020 organizers said on Thursday two more Olympic events, the triathlon and equestrian cross-country, have been rescheduled to earlier start times to combat the expected sweltering summer heat.
(Japan Today)
Dec 06
A senior member of a splinter group from Japan's largest crime syndicate has been arrested for allegedly shooting a member of the parent group in Kobe in August amid a gang feud, police said.
(Japan Today)
Dec 06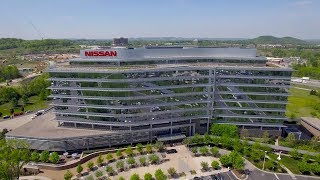 Nissan Motor Co. is making its U.S. factory and office employees take two days off without pay amid slumping sales.
(Japan Times)
Dec 06
As fireworks light up the winter night, scores of men, women and teenagers crying "washoi, washoi" haul the last of six towering, lantern-covered floats up a small hill and into the town center, the culminating moment of a Shinto festival that has evolved from a harvest thanksgiving into a once-a-year meeting between two local gods.
(Japan Today)
Dec 06
Afghan police say gunmen who killed a prominent Japanese doctor on Wednesday may have had a strong intent to kill, as they fired automatic rifles several times at him.
(NHK)
Dec 06
Dentsu Inc said Thursday it has again received a warning from labor authorities over its illegal overtime practices.
(Japan Today)
---