Japan's labor market has achieved full employment over the past two years. Unemployment has declined over the past two years to below 3 percent-close to the levels of the 1980s and early 1990s-after peaking at 5.4 percent in 2012.
Currently, most unemployed people are either those who quit jobs voluntarily or who reached retirement age and/or completed temporary labor contracts.
The lower number of laid-off workers indicates a growing labor shortage, which is already prevalent among small and medium-size enterprises. The shortage stems from a steady drop in the working age population (15 to 64 years old) since the mid-'90s and moderate economic growth, inviting working age housewives and people over the age of 65 to participate in the labor market.
Japan has also been facing an important production capacity shortage for the past two years across most sectors. This reflects firms' hesitance to invest in production equipment and structure after the global financial crisis. The recent rapid recovery in such investment has been a major driver of economic growth. However, investment in real terms has only recovered to the 2000 level, which suggests that capital stock accumulation has not yet eliminated firms' production capacity constraint.
For these reasons, little economic slack is left in Japan. Labor and production capacity constraints have contributed to an improvement of output gap (difference between actual and potential output), which has been positive since late 2016 and exceeded 2 percent in late 2018. The Bank of Japan claims that the positive output gap or excess demand will eventually lead to higher inflation and move toward a 2 percent price stability target. So far, underlying inflation has remained persistently low despite massive monetary easing dating back to 2013.
The puzzling thing is why wage growth has been so sluggish despite the apparent labor shortage. It is true that average wages turned positive in 2014 and increased 1.4 percent in 2018. Nonetheless, regular pay, or permanent income, rose a paltry 0.8 percent in 2018. In real terms, average wage growth has failed to take off and recorded just 0.2 percent in 2018.
Sep 13
Yahoo Japan's acquisition of online fashion retailer Zozo presents an opportunity for the venerable internet services company to bring fresh blood into its e-commerce audience as the business looks to step outside the shadow of Amazon.com and Rakuten.
(Nikkei)
Sep 11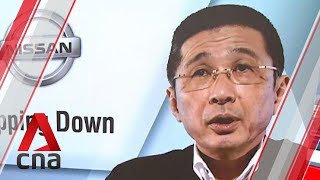 In Japan, is there one standard of justice for Japanese executives and another for non-Japanese executives? The forced resignation on Monday of Nissan Motor Co.'s chief executive officer, Hiroto Saikawa, certainly seems to suggest as much.
(Bloomberg)
Sep 11
Japan's real gross domestic product retreated 0.5% in July compared with the previous month as rising imports led to negative external demand, the Japan Center for Economic Research reported Wednesday.
(Nikkei)
Sep 10
The month between World Suicide Prevention Day on September 10 and World Mental Health Day on October 10 is a good time to start considering the under-discussed topics of anxiety, depression and suicide in our society, especially as they relate to the workplace.
(Nikkei)
Sep 10
Nissan Chief Executive Hiroto Saikawa tendered his resignation Monday after acknowledging that he had received dubious income and vowed to pass the leadership of the Japanese automaker to a new generation.
(Japan Today)
Sep 10
日本にはラスベガスやマカオにあるような本格的カジノはありませんが、最近では本格的に遊べるオンラインカジノが増えつつあります。
(newsonjapan.com)
Sep 07
SoftBank Corp. said Friday that from next week it will stop giving its mobile phone users two-year contracts that offer discounts on monthly communication fees but impose substantial penalties for canceling early.
(Japan Times)
Sep 07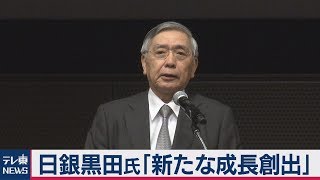 Cutting interest rates "further into the negative zone is always an option" for the Bank of Japan, Gov. Haruhiko Kuroda told Nikkei, as the central bank grows increasingly concerned about mounting downside risks to the global economy from the U.S.-China trade war. He said rate cuts are one of the four options BOJ has presented before.
(Nikkei)
Sep 06
Bubble tea's popularity has positively exploded in Japan. The mad rush has inspired many novel and creative ways to serve up the chewy beverage, including "drinkable sun block," Halloween zombie boba, and even a bubble tea theme park.
(Japan Today)
Sep 06
The trial of Carlos Ghosn, the former head of Nissan Motor Co who has been charged with financial misconduct in Japan, will begin as early as March, Kyodo News said on Thursday, citing his defense lawyer.
(Japan Today)
---