Israeli airliner El Al has announced that it will launch its first ever direct flights between Narita Airport near Tokyo and Tel Aviv's Ben Gurion airport.
El Al Israel Airlines says it will operate three round trips a week from March 2020 connecting the two cities. The flight time will be about 12.5 hours.
The announcement comes as the two countries increase exchange of goods and services.
Bilateral trade rose 30 percent over the past five years to about 3.7 billion dollars.
More than 20,000 people in Japan visited Israel last year as the country has grown to become a hub for high tech companies.
40,000, mainly tourists, came to Japan from Israel during the same period.
El Al told NHK that it hopes the direct flights will encourage more people to travel and help build stronger bilateral ties based on trade and tourism.
Jan 23
Tokyo Metropolitan Police have arrested a 49-year-old man who is suspected of drugging and raping dozens of women over the past three years, reports NHK (Jan. 22).
(tokyoreporter.com)
Jan 23
A woman and three children were found stabbed to death in a car in a park in Iwaki, Fukushima Prefecture, on Wednesday morning.
(Japan Today)
Jan 23
The last train schedules in and around the Japanese capital will be extended by up to two hours during the Tokyo 2020 Olympic Games.
(NHK)
Jan 23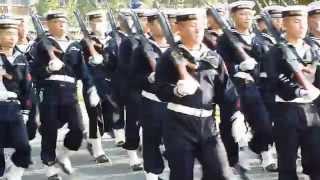 The first female student was admitted to Japan's national naval submarine academy Wednesday after the end of a ban on women on the country's submarines.
(Japan Times)
Jan 23
A group of merchants on Rakuten Inc's online shopping mall on Wednesday submitted a petition with some 4,000 signatures to the Japan Fair Trade Commission, asking it to investigate the e-commerce giant's planned "free shipping" policy.
(Japan Today)
Jan 23
Japan's oldest university continues to produce the best and the worst that the country has to offer.
(soranews24.com)
Jan 23
The smelt fishing season has begun at last on a frozen lake in Gunma Prefecture, central Japan. It started 10 days later than usual because of higher temperatures.
(NHK)
Jan 22
Dangerous stunt by Japanese civil servant gets slammed online.
(soranews24.com)
Jan 22
The Japanese government has decided it will not to give subsidies this fiscal year ending March to a university where a large number of foreign students have gone missing.
(NHK)
Jan 22
Japanese Environment Minister Shinjiro Koizumi has called into question Japan's financing of a coal-fired power plant in Vietnam.
(NHK)
---