The Tokyo Metropolitan Government is set to launch a subsidy to help prevent accidents involving elderly drivers.
Elderly drivers have recently been involved in a series of traffic accidents across Japan. In many cases, drivers mistakenly stepped on the accelerator instead of the brakes.
After reviewing such accidents, the Tokyo government decided to cover about 90 percent of the cost of installing a device to keep elderly drivers from making mistakes.
Tokyo officials estimate that the drivers themselves will pay less than 90 dollars for the device.
The officials plan to decide on details of the program, including ages of targeted people.
They've also launched a project team to study other measures to prevent accidents involving elderly drivers.
相次ぐ高齢ドライバーの交通事故を防止するため、政府が、安全機能がついた車のみ運転できる、高齢者専用の新たな運転免許制度の創設を、成長戦略に盛り込むことがわかった。 6月下旬に閣議決定する成長戦略には、自動ブレーキなどの安全機能がついた車のみ運転することができる、高齢ドライバー専用の限定免許制度を新たにつくることを盛り込んでいる。
Jun 04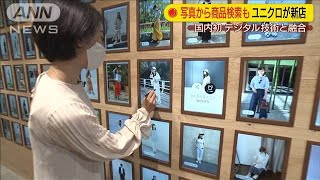 Japanese casual clothing chain Uniqlo will open a new outlet Friday in Tokyo's Harajuku neighborhood, marking a homecoming eight years in the making to the city's vibrant hub for youth fashion.
(Nikkei)
Jun 03
Police in Japan say they've made the first arrest for the violation of a ban on reselling masks, which was introduced to stop them from being resold at inflated prices amid the coronavirus outbreak.
(NHK)
Jun 03
A hearing at a Tokyo court was suspended for hours on Tuesday after defense lawyers refused to wear face masks.
(NHK)
Jun 02
Japan is considering easing entry bans on people from four Asia-Pacific countries where coronavirus infections are now apparently under control.
(NHK)
Jun 02
Universal Studios Japan will reopen its doors on June 8 to annual ticket holders who live in Osaka Prefecture after being closed for around three months due to the coronavirus pandemic, the operator said Monday.
(Japan Times)
May 29
NHK has learned that Tokyo Tower will reopen from Thursday, although most visitors will have to take the stairs instead of elevators to access the observation deck.
(NHK)
May 28
Japan's Diet has enacted legislation to tighten regulations on IT giants by requiring them to ensure transparency of their online business transactions with their business partners.
(NHK)
May 27
Japan is slowly bringing its economy back on line as a state of emergency was fully lifted after almost two months. While many in Tokyo seemed eager to reclaim a sense of normalcy, steps to keep the coronavirus at bay mean it's far from business as usual.
(NHK)
May 27
The lifting of the state of emergency in Tokyo saw many people resuming their daily commutes by train on Tuesday. With stations bustling, the city seemed almost normal.
(Nikkei)
May 27
Amusement park association wants quiet thrill rides, no hugs as part of post-coronavirus closure reopenings.
(soranews24.com)
---