The Diet on Wednesday passed a bill requiring dog and cat breeders to microchip animals, and owners to voluntarily do the same to their pets, in a bid to reduce the number of strays.
The pet microchipping rules will take effect in three years after the promulgation of the revised animal protection law, which also toughened penalties for people found guilty of abusing animals. A number of serious cases in which people have shared videos of abuse created momentum for the change.
Those found to have injured or killed a pet could be subject to imprisonment of up to five years or a fine of up to ¥5 million ($46,100), increased from the previous penalty of up to 2 years in prison or a fine of up to ¥2 million.
The new law also bans the sale of dogs and cats until they are at least 56 days old, as experts have pointed out that animals separated from their mother early in their lives tend to bite more and develop other problems.
A similar regulation is already in place in parts of Europe. Before the change, dogs and cats were unable to be sold in Japan until they were at least 49 days old.
Direct sales between breeders and owners of protected species of Japanese dogs, including Shiba and Akita dogs, are not subject to the new rules.
参議院本会議で12日、犬や猫にマイクロチップを埋め込むことを義務付ける改正動物愛護法が全会一致で可決・成立した。マイクロチップには、飼い主の情報などが記録されていて、捨て犬や捨て猫を防ぐほか、災害などでペットが迷子になった際に役立つという。マイクロチップはブリーダーから飼い主に販売されるまでの間に埋め込むことが義務付けられ、改正法の公布から3年以内に施行される。
Jun 04
Two Yomiuri Giants players have tested positive for the novel coronavirus, the Central League team announced Wednesday, casting a shadow over Nippon Professional Baseball's plan to start the 2020 season on June 19.
(Japan Today)
Jun 04
Japan has reported 31 new confirmed COVID-19 cases with the total reaching 17,031, according to the latest figures from the health ministry and local authorities on Wednesday.
(china.org.cn)
Jun 04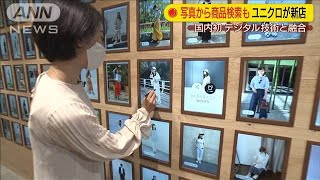 Japanese casual clothing chain Uniqlo will open a new outlet Friday in Tokyo's Harajuku neighborhood, marking a homecoming eight years in the making to the city's vibrant hub for youth fashion.
(Nikkei)
Jun 03
Japan's Prime Minister Abe Shinzo has effectively given up on plans to change the start of the nation's school year from April to September.
(NHK)
Jun 03
A hearing at a Tokyo court was suspended for hours on Tuesday after defense lawyers refused to wear face masks.
(NHK)
Jun 03
Japan approved Tuesday a PCR coronavirus test using saliva, which is much safer and easier compared with the currently dominant method, which collects mucus from the back part of the nose.
(Japan Times)
Jun 03
Experts in Japan are calling on people to use face masks cautiously in the summer when the risk of heatstroke increases.
(NHK)
Jun 02
Japan is considering easing entry bans on people from four Asia-Pacific countries where coronavirus infections are now apparently under control.
(NHK)
Jun 02
Regulations to protect workers in Japan from abusive bosses and colleagues took effect Monday to criticism that it only provides a road map to desk-bound bullies.
(Nikkei)
Jun 02
Many tourist spots across Japan reopened Monday, a week after the full lifting of a state of emergency, with precautions in place against the novel coronavirus amid growing concern over a second wave of infections.
(Kyodo)
---