A public uproar has forced the government to retract a controversial report claiming that retired couples reliant on public pensions also need sizable savings, but this backpedaling could further delay Japan's much needed reckoning with the overburdened program.
The report compiled by a Financial Services Agency council earlier this month showed that a household with a 65-year-old husband and a 60-year-old wife would need an additional 20 million yen ($184,000) in assets if they live another 30 years. The FSA's aim was to encourage people to start building nest eggs early, but a political storm ensued, with opposition lawmakers railing against the government for "failing the people."
Under pressure, Finance Minister Taro Aso opted for the unusual move of rejecting the report Tuesday, saying it had caused "uncertainty and misunderstanding."
Ruling party lawmakers also joined the chorus of criticism. "The anxiety about retirement has deepened among the people," Hiroshi Moriyama, the ruling Liberal Democratic Party's Diet affairs chief, said Wednesday, criticizing the report.
Many see the need for an honest debate over what to do with a public pension system faced with surging outlays as Japan's population ages. But as lawmakers realize this is a political minefield, proposed reforms that would cut current benefits to shift some of the burden away from future retirees look even less likely to gain traction.
The government's draft economic and fiscal policy released this month states that the age at which basic pension benefits begin will not be raised from 65, a change that some -- including Prime Minister Shinzo Abe -- have suggested to rein in costs.
It also calls for reviewing the system under which employed seniors receive reduced benefits. While this would remove an economic disincentive discouraging seniors from working, it would also increase spending on pensions.
Pension benefits account for 66% of the average income of those aged 65 or older, according to a Health, Labor and Welfare Ministry survey.
Jun 04
Two Yomiuri Giants players have tested positive for the novel coronavirus, the Central League team announced Wednesday, casting a shadow over Nippon Professional Baseball's plan to start the 2020 season on June 19.
(Japan Today)
Jun 04
Japan has reported 31 new confirmed COVID-19 cases with the total reaching 17,031, according to the latest figures from the health ministry and local authorities on Wednesday.
(china.org.cn)
Jun 04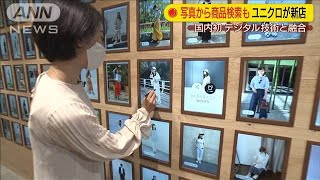 Japanese casual clothing chain Uniqlo will open a new outlet Friday in Tokyo's Harajuku neighborhood, marking a homecoming eight years in the making to the city's vibrant hub for youth fashion.
(Nikkei)
Jun 03
Japan's Prime Minister Abe Shinzo has effectively given up on plans to change the start of the nation's school year from April to September.
(NHK)
Jun 03
A hearing at a Tokyo court was suspended for hours on Tuesday after defense lawyers refused to wear face masks.
(NHK)
Jun 03
Japan approved Tuesday a PCR coronavirus test using saliva, which is much safer and easier compared with the currently dominant method, which collects mucus from the back part of the nose.
(Japan Times)
Jun 03
Experts in Japan are calling on people to use face masks cautiously in the summer when the risk of heatstroke increases.
(NHK)
Jun 02
Japan is considering easing entry bans on people from four Asia-Pacific countries where coronavirus infections are now apparently under control.
(NHK)
Jun 02
Regulations to protect workers in Japan from abusive bosses and colleagues took effect Monday to criticism that it only provides a road map to desk-bound bullies.
(Nikkei)
Jun 02
Many tourist spots across Japan reopened Monday, a week after the full lifting of a state of emergency, with precautions in place against the novel coronavirus amid growing concern over a second wave of infections.
(Kyodo)
---