Japanese e-commerce giant Rakuten and supermarket chain Seiyu are starting a drone delivery service for summer visitors to an island off Yokosuka, near Tokyo.
The two companies on Monday held a ceremony to launch the service which begins operating next month on Sarushima.
Although uninhabited, the island is a popular spot for swimming and barbecues and is visited by 200,000 people a year.
Customers place orders and make payments on a smartphone app. They can choose from about 400 products.
Drones will deliver the goods from a Seiyu store 1.5 kilometers away on the mainland in about 5 minutes.
The delivery charge will be around 4 dollars and 60 cents. The drone can carry up to 5 kilograms of goods on a single trip.
The service will operate three days a week through September.
Rakuten Managing Executive Officer Koji Ando said that based on this summer's program, the companies want to expand the service across Japan in the future, including for people who find it difficult to do their own shopping.
Jan 20
The founder of retail giant Lotte Holdings has died.
(NHK)
Jan 19
Netflix, the streaming service that has shaken up Hollywood, has unleashed its brand of big-budget disruption in Japan's TV industry.
(Nikkei)
Jan 19
Toshiba Corporation says it has confirmed that there were irregularities involving fictitious transactions at a subsidiary. The manufacturer is in the process of reconstructing its business.
(NHK)
Jan 18
Japan's SoftBank Group Corp. has offered to invest between $30 billion and $40 billion in the development of the new Indonesian capital on Borneo Island, a close aide of President Joko "Jokowi" Widodo said Friday.
(Kyodo)
Jan 18
Carlos Ghosn, the former Nissan Motor chairman-turned-fugitive, strongly implied to French media that Japanese people aided his epic escape.
(Nikkei)
Jan 17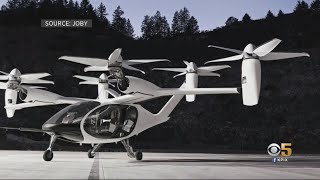 Toyota Motor Co. is investing $394 million (¥43.3 billion) in Joby Aviation, one of a handful of companies working toward the seemingly implausible goal of making electric air taxis that shuttle people over gridlocked highways and city streets.
(Japan Times)
Jan 17
On a chilly evening last month, tens of thousands of people gathered at the Saitama Super Arena near Tokyo, one of Japan's biggest live music venues. People of all ages were thrilled to witness rock legends in action: Ireland's U2.
(Nikkei)
Jan 15
The number of corporate bankruptcies in Japan increased in 2019 for the first time in 11 years, affected by a consumption tax hike, labor shortages and a series of natural disasters, a credit research agency said Tuesday.
(Japan Today)
Jan 13
Nikka Whisky Distilling's last aged products on the market will soon vanish from shelves as surging demand for Japanese whisky dries up casks across the nation.
(Nikkei)
Jan 11
A survey by a private research firm has found that a record number of Japanese companies went bankrupt last year due to a shortage of workers.
(NHK)
---