Bank of Japan Governor Haruko Kuroda said extra stimulus would be an option if prices refuse to keep rising toward the central bank's 2% inflation target.
The BOJ "will consider extra easing measures without hesitation" if the economy runs into a situation where momentum toward reaching stable inflation is lost, Kuroda said at a news conference on Thursday in Tokyo after keeping monetary policy unchanged.
The bank is standing pat even as its U.S. and European counterparts are signaling a shift in policy to a dovish bias amid continued trade tensions between the U.S. and China.
The BOJ board voted 7-2 to keep its ultra-easy monetary policy program in place, including increasing its holdings of Japanese government bonds at an annual pace of 80 trillion yen ($738 billion). Short-term interest rates were kept at minus 0.1% while long-term interest rates were guided to around 0%.
The BOJ maintained its economic assessment, saying the economy is expanding at a moderate pace.
The BOJ has limited room for policy action, even as Gov. Haruhiko Kuroda emphasizes his willingness to take further easing measures. The aggressive monetary easing under Kuroda is entering its seventh year and has been producing negative side-effects such as harming the health of commercial banks as they lose opportunities to earn a spread.
Pressure could grow on the BOJ to take action, as the trade war has cooled the Chinese economy and reduced Chinese demand for Japanese capital goods. Prospects of slower growth have also led investors to flock to the safe-haven yen, pushing the value of the yen up to a five-month high against the dollar and further damaging the ability of Japanese exporters to sell overseas.
In a news conference on the monetary policy decision, Kuroda pointed to stronger-than-expected first-quarter growth in the U.S., the eurozone, Japan and China as a reason for maintaining his stance on the economy. But he warned that the downside risks to the global economy are rising, saying that "there is no sign of the U.S.-China trade dispute moving toward a resolution."
Jul 17
Over two weeks of cloudy and rainy days in Tokyo and nearby areas has resulted in higher vegetable prices and sluggish sales of summer clothing.
(Japan Times)
Jul 17
U.S. investment firm Blackstone Group will spend over 100 billion yen ($926 million) to buy distribution centers in Japan, seeing room for growth in the country's relatively small e-commerce market, Nikkei has learned.
(Nikkei)
Jul 15
Japan's 100-yen shops are stepping up store openings as they continue to gain ground among thrifty consumers, with supermarkets and drugstores seeking them out as tenants to draw customers, shifting the dynamic in the nation's retail landscape.
(Nikkei)
Jul 13
Japanese cryptocurrency exchange operator Bitpoint has lost 3.5 billion yen ($32 million) in a hacking attack, parent company Remixpoint announced on Friday.
(Nikkei)
Jul 12
Japan's national mint has begun making the first coins featuring the new era name Reiwa.
(NHK)
Jul 12
Seoul has pointed to its interceptions of illegally exported sensitive materials to discredit Japan's claim that South Korea lacks a proper monitoring regime, prompting an immediate rebuttal from Tokyo, as bilateral relations appear to plumb another low.
(Nikkei)
Jul 10
South Korea has criticized Japan at a meeting of the World Trade Organization over Tokyo's tighter export requirements for some high-tech materials.
(NHK)
Jul 10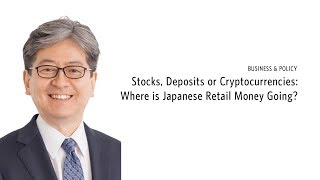 Japan's three biggest online brokerages are in a race to lower trading fees, opting to eliminate minimum charges levied on U.S. stock trades.
(Nikkei)
Jul 09
Budget restaurant chains in Japan that are struggling with sluggish sales are wondering: Where are all the "wandering salarymen"?
(Nikkei)
Jul 09
When it comes to Search Engine Optimization (SEO), link-building remains as one of the most powerful tools every brand should capitalize on. However, gaining the best link-building experience is no overnight success. Tactics that deliver long-term results are always contingent on having a well-crafted, step-by-step plan that is both concrete and measurable.
(newsonjapan.com)
---