Foreign tourist spending in rural parts of Japan is surging faster than it is nationwide.
Consumption by overseas visitors in rural areas came to 1.036 trillion yen (about $9.67 billion) in 2018, up 58% from 2015, according to the 2019 White Paper on Tourism, released on Friday by the government-affiliated Japan Tourism Agency.
Foreign tourist consumption in rural areas as a percentage of total tourist spending reached 28.5% last year, an improvement from 23.6% in 2015, as more travelers visited farms and fishing villages, went skiing and indulged in other winter sports, and took in nature and Japanese culture.
The white paper considers eight prefectures -- Tokyo, Kanagawa, Chiba, Saitama, Aichi, Osaka, Kyoto and Hyogo -- as metropolitan and the remaining 41 as rural.
Foreign tourist consumption in Japan -- including travel expenditures while in the country -- totaled 4.5 trillion yen in 2018, up about 30% from 2015. Consumption in rural areas soared at a much faster pace, nearly 60%, during the same period.
In Osaka and Tokyo, foreign tourist spending made up nearly half of total tourist spending. In Fukuoka, Hokkaido and Okinawa, all of which are blessed with a multitude of tourist attractions, the ratio was around 20%. In Nara, it was 17%. The figure for Gifu and Oita was 10%.
More foreign tourists are finding their way out of the Tokyo, Nagoya and Osaka metropolitan areas. In 2018, 18 million foreign tourists trekked into rural areas, about 5 million more than those who simply enjoyed city indulgences. The gap is wider than it was in 2015, when 10.2 million foreign tourists ventured into the countryside and 9.5 million contented themselves in one of the big burgs.
Feb 27
The Japanese government is stepping up its protective measures, with a proposed pause on large public gatherings.
(NHK)
Feb 27
The organizing committee of the Tokyo Olympic and Paralympic Games has stressed it has not started discussions on whether to suspend or postpone the Games due to the ongoing new coronavirus outbreak.
(NHK)
Feb 27
Suggestions by a senior International Olympics Committee member that the Tokyo Games could be canceled if the coronavirus outbreak is not contained by May drew a swift reaction from Japanese officials, while sponsoring companies are anxiously awaiting the fate of the world's biggest sporting event.
(Nikkei)
Feb 27
A court in Japan on Wednesday ruled for the first time that special trials for segregated leprosy patients set up outside of standard courtrooms in the past were unconstitutional.
(Japan Times)
Feb 27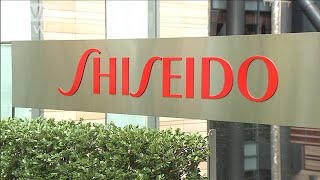 More and more Japanese companies are responding to the virus by having their staff work from home.
(NHK)
Feb 27
A health ministry panel approved Wednesday the production and sale of a gene therapy for treating spinal muscular atrophy, a rare incurable disease that destroys muscle function through a decrease in motor neuron cells.
(Japan Times)
Feb 26
National and other public universities in Japan have begun staging their entrance exams, with precautions taken against the new coronavirus.
(NHK)
Feb 26
Japan's government has decided on a basic policy for measures to protect against a domestic outbreak of the new coronavirus. It includes asking people with minor symptoms to recuperate at home, in order to secure adequate care at medical facilities for those who are seriously ill.
(NHK)
Feb 26
Chitetsu Watanabe, a 112-year-old who was recognized by Guinness World Records earlier this month as the world's oldest living man, died Sunday at the nursing home where he resided, his family said.
(Japan Times)
Feb 26
Black swans and domestic miscalculations push Abenomics to the brink
(Nikkei)
---