Japan has been getting more into the reduction of single-use plastics recently and major izakaya (Japanese pub) chain Watami is gearing up for a big change to follow suit. Starting on Thursday, they will be eliminating plastic straws from their inventory, but more interesting is what they are replacing them with.
Dubbed the Take Straw, meaning "bamboo straw," these tubes are primarily produced with bamboo fiber. This makes them completely biodegradable in a matter of months and even safe if accidentally ingested.
While that's all great, it's actually just one of the ways Take Straws are helping the environment. In addition to reducing waste, they're also helping to wipe out the scourge of bamboo groves.
Because they're so serenely pretty and make great backdrops for samurai battles, it might come as a surprise that bamboo groves are actually a growing problem. When properly maintained, clusters of the tall plants are delightful natural landscapes, but when left to their own devices, these fast growing stalks can overtake and choke off other plant life.
Not only that, but their shallow roots disrupt soil, making landslides a potential problem during times of earthquakes and heavy rains.
Jul 17
Over two weeks of cloudy and rainy days in Tokyo and nearby areas has resulted in higher vegetable prices and sluggish sales of summer clothing.
(Japan Times)
Jul 17
U.S. investment firm Blackstone Group will spend over 100 billion yen ($926 million) to buy distribution centers in Japan, seeing room for growth in the country's relatively small e-commerce market, Nikkei has learned.
(Nikkei)
Jul 15
Japan's 100-yen shops are stepping up store openings as they continue to gain ground among thrifty consumers, with supermarkets and drugstores seeking them out as tenants to draw customers, shifting the dynamic in the nation's retail landscape.
(Nikkei)
Jul 13
Japanese cryptocurrency exchange operator Bitpoint has lost 3.5 billion yen ($32 million) in a hacking attack, parent company Remixpoint announced on Friday.
(Nikkei)
Jul 12
Japan's national mint has begun making the first coins featuring the new era name Reiwa.
(NHK)
Jul 12
Seoul has pointed to its interceptions of illegally exported sensitive materials to discredit Japan's claim that South Korea lacks a proper monitoring regime, prompting an immediate rebuttal from Tokyo, as bilateral relations appear to plumb another low.
(Nikkei)
Jul 10
South Korea has criticized Japan at a meeting of the World Trade Organization over Tokyo's tighter export requirements for some high-tech materials.
(NHK)
Jul 10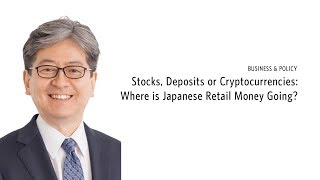 Japan's three biggest online brokerages are in a race to lower trading fees, opting to eliminate minimum charges levied on U.S. stock trades.
(Nikkei)
Jul 09
Budget restaurant chains in Japan that are struggling with sluggish sales are wondering: Where are all the "wandering salarymen"?
(Nikkei)
Jul 09
When it comes to Search Engine Optimization (SEO), link-building remains as one of the most powerful tools every brand should capitalize on. However, gaining the best link-building experience is no overnight success. Tactics that deliver long-term results are always contingent on having a well-crafted, step-by-step plan that is both concrete and measurable.
(newsonjapan.com)
---