The Japanese internet is currently abuzz over an unusual sea creature called a "wrinkle ribbon worm" (shiwa himo mushi). This member of a wildly diverse phylum of creatures measures about 70 centimeters (27 inches) long and bears an eerie resemblance to intestines.
For the most part it doesn't really do anything. It hardly moves and occasionally slowly devours carcasses of other creatures such as fish, which is probably why a lot of humans suddenly find themselves relating to it.
Although surprisingly new to the public at large, four of these wrinkle ribbon worms have been in possession of the Nagoya Port Aquarium since 1991. Found in the oceans of the Antarctic they were entrusted to the aquarium but deemed not fit for display…because they were really gross.
Feb 12
A decision by the government to stop recommending adolescent girls receive an HPV vaccination will likely result in almost 11,000 deaths from cervical cancer if it is not reversed, according to a study in a prestigious medical journal.
(Japan Times)
Feb 10
Japan on Sunday put a new spy satellite into orbit that is expected to help the government capture images of North Korean missile sites.
(Japan Times)
Feb 10
Japan saw the lowest number of flu patients late-January in roughly 10 years, in part due to preventive measures against the Wuhan coronavirus that has spread throughout the world, authorities said.
(Nikkei)
Feb 05
Scientists in Japan say one in two sufferers of the new coronavirus may have been infected by a person with no symptoms at the time.
(NHK)
Feb 01
People around the world are buying up protective face masks in hopes of keeping the new virus from China at bay.
(Japan Times)
Jan 30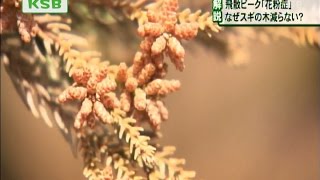 The hay fever season is set to begin earlier than usual in Japan this year due to a warmer-than-average winter, a weather information provider said Wednesday.
(Japan Times)
Jan 28
A Japanese group of researchers says it has conducted heart surgery using sheets of heart muscle cells made from iPS cells.
(NHK)
Jan 28
Operations have begun to remove a rare type of spent fuel made of plutonium-uranium mixed oxide from a nuclear reactor in central Japan, operator Kansai Electric Power Co. said Monday.
(Japan Times)
Jan 25
A panel of Japanese experts says that over the next 30 years, many people living along the Nankai Trough face a higher chance of experiencing a deadly tsunami than being injured in a traffic accident.
(NHK)
Jan 23
The smelt fishing season has begun at last on a frozen lake in Gunma Prefecture, central Japan. It started 10 days later than usual because of higher temperatures.
(NHK)
---