Classic online slots generally talks about the popular "one-armed bandit", or the popular Las Vegas version of slots machines. But Japan has made its own variation that became popular all over the country after World War II.
This is what they call Pachinko and Pachislots, which have remained in the country for many years because of tight gambling regulations. Thus, it's not surprising why many people from outside Japan don't know about this game yet.
But what exactly is Pachinko, to begin with?
What is Pachinko or Pachislots?
Pachinko is a variation of pinball which features a vertical board with certain obstacles. The player loads small balls into the machine, which the player can launch through the board using a lever. The goal is to shoot the ball into specific buckets, so the machine could reward the player with more balls. But the excitement players can get from Pachinko have improved since Pachislots was introduced.
Pachislots have made Pachinko a variation of slot machines in Japan. The ball can fall on specific buckets in the Pachinko machine which triggers the fitted number reels. If the players are lucky enough and get 3 similar numbers, the machine will reward them with more balls. 
What can Pachinko and Pachislots Players do with the Balls?
Japan has tight restrictions on gambling. People cannot play any gambling games with money as a direct reward. Moreover, Pachinko began as an arcade game for kids back in the 1920's. But what has made it a classic online slots game is the reward players can exchange for the balls.
In a Pachinko parlor, players can exchange balls they collect for ticket points. Subsequently, they can use such tickets to buy treats, products and toys inside, or exchange it for money outside the parlor. And that's how Pachinko and Pachislots have made their way into casinos and gambling areas, and even to online platforms outside Japan. 
Play Japanese Slot Machines Online
The popularity of Pachinko and Pachislots has become unstoppable, especially with the combination of reward and fun it offers. Now, you can enjoy it on your mobile device and PC conveniently. Here's how:
Find a Reliable Online Platform
Begin by searching for a reputable online platform. You can find an online casino that offers Pachinko and Pachislots, or find a dedicated platform for the game. You can also choose one that offers downloadable apps for mobile.  
Regardless of the type of platform you choose, be sure it has convenient payment schemes and favorable paying-out methods. Moreover, search for online reviews, and find a platform which has lots of players who have received their payouts happily. 
Choose a Classic Version of the Game
When you search for online Pachinko and Pachislots, you can find many modern variations nowadays. It's best to stay away from those and simply choose a classic version. That's to help you avoid different fancy gimmicks, which can distract you from the game and decrease your chances of winning more balls. On the other hand, classic variations have straight-forward layouts, letting you concentrate better on each of the rounds. 
Take Advantage of Free Balls
Some online Pachinko and Pachislots platforms offer free balls or rounds for players. You can have it when you create a new account, or as a bonus when you reach a specific number of winnings. These freebies can help you earn more winnings without losing balls you have collected.
Payout your Winnings
When you have collected a huge number of balls, you're ready to play it out for real money! If you're using a reliable platform, you can have a bigger percentage of your own winnings. Moreover, you can choose to keep a few balls in your account as well, so you can continue playing Pachinko and Pachislots.
If you're after excitement and huge winnings, the classic online slots game of Pachinko and Pachislots can satisfy you! Just be sure to find a platform you can trust, and enjoy the game as much as you want.
Jul 17
Over two weeks of cloudy and rainy days in Tokyo and nearby areas has resulted in higher vegetable prices and sluggish sales of summer clothing.
(Japan Times)
Jul 17
U.S. investment firm Blackstone Group will spend over 100 billion yen ($926 million) to buy distribution centers in Japan, seeing room for growth in the country's relatively small e-commerce market, Nikkei has learned.
(Nikkei)
Jul 15
Japan's 100-yen shops are stepping up store openings as they continue to gain ground among thrifty consumers, with supermarkets and drugstores seeking them out as tenants to draw customers, shifting the dynamic in the nation's retail landscape.
(Nikkei)
Jul 13
Japanese cryptocurrency exchange operator Bitpoint has lost 3.5 billion yen ($32 million) in a hacking attack, parent company Remixpoint announced on Friday.
(Nikkei)
Jul 12
Japan's national mint has begun making the first coins featuring the new era name Reiwa.
(NHK)
Jul 12
Seoul has pointed to its interceptions of illegally exported sensitive materials to discredit Japan's claim that South Korea lacks a proper monitoring regime, prompting an immediate rebuttal from Tokyo, as bilateral relations appear to plumb another low.
(Nikkei)
Jul 10
South Korea has criticized Japan at a meeting of the World Trade Organization over Tokyo's tighter export requirements for some high-tech materials.
(NHK)
Jul 10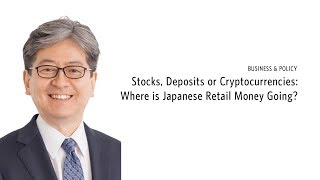 Japan's three biggest online brokerages are in a race to lower trading fees, opting to eliminate minimum charges levied on U.S. stock trades.
(Nikkei)
Jul 09
Budget restaurant chains in Japan that are struggling with sluggish sales are wondering: Where are all the "wandering salarymen"?
(Nikkei)
Jul 09
When it comes to Search Engine Optimization (SEO), link-building remains as one of the most powerful tools every brand should capitalize on. However, gaining the best link-building experience is no overnight success. Tactics that deliver long-term results are always contingent on having a well-crafted, step-by-step plan that is both concrete and measurable.
(newsonjapan.com)
---