Line Corp. unveiled new services from credit scoring to an AI-powered robot receptionist, as the operator of Japan's dominant messaging platform seeks to expand beyond chat.
Line Score will rate users based on information they provide as well as their interaction with other services on the platform. That will determine interest rates and credit limits for a loan service available this summer, executives said Thursday.
The company is trying to move away from an advertising-reliant business model as its user growth plateaus, doubling down on financial services powered by artificial intelligence. The company last year raised ¥148 billion ($1.4 billion) in a convertible bond sale to help fund that expansion. Yet its shares are trading near their lowest since an initial public offering three years ago, pressured by the prospects of further losses.
"Line is no longer just a messenger," co-Chief Executive Officer Shin Jung-ho told a briefing on Thursday. "We are well on our way to becoming the infrastructure to support our users in their daily lives 24 hours a day."
Line Score will also be used to generate personalized offers and discounts from partners, including Airbnb and branded-goods rental service Laxus Technologies Inc.
The service will not use any of the messaging or phone call data, which is secured with end-to-end encryption, and will require opt-in by users. Sharing of data with partners will also require explicit approval by users.
The feature was to go live on Thursday in Japan.
Jul 17
Over two weeks of cloudy and rainy days in Tokyo and nearby areas has resulted in higher vegetable prices and sluggish sales of summer clothing.
(Japan Times)
Jul 17
U.S. investment firm Blackstone Group will spend over 100 billion yen ($926 million) to buy distribution centers in Japan, seeing room for growth in the country's relatively small e-commerce market, Nikkei has learned.
(Nikkei)
Jul 15
Japan's 100-yen shops are stepping up store openings as they continue to gain ground among thrifty consumers, with supermarkets and drugstores seeking them out as tenants to draw customers, shifting the dynamic in the nation's retail landscape.
(Nikkei)
Jul 13
Japanese cryptocurrency exchange operator Bitpoint has lost 3.5 billion yen ($32 million) in a hacking attack, parent company Remixpoint announced on Friday.
(Nikkei)
Jul 12
Japan's national mint has begun making the first coins featuring the new era name Reiwa.
(NHK)
Jul 12
Seoul has pointed to its interceptions of illegally exported sensitive materials to discredit Japan's claim that South Korea lacks a proper monitoring regime, prompting an immediate rebuttal from Tokyo, as bilateral relations appear to plumb another low.
(Nikkei)
Jul 10
South Korea has criticized Japan at a meeting of the World Trade Organization over Tokyo's tighter export requirements for some high-tech materials.
(NHK)
Jul 10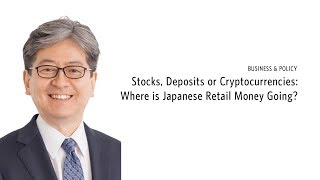 Japan's three biggest online brokerages are in a race to lower trading fees, opting to eliminate minimum charges levied on U.S. stock trades.
(Nikkei)
Jul 09
Budget restaurant chains in Japan that are struggling with sluggish sales are wondering: Where are all the "wandering salarymen"?
(Nikkei)
Jul 09
When it comes to Search Engine Optimization (SEO), link-building remains as one of the most powerful tools every brand should capitalize on. However, gaining the best link-building experience is no overnight success. Tactics that deliver long-term results are always contingent on having a well-crafted, step-by-step plan that is both concrete and measurable.
(newsonjapan.com)
---