Land prices have risen for the fourth straight year, reflecting strong demand in major cities and tourist spots driven by increasing numbers of visitors from overseas and a recovering economy, according to National Tax Agency data released Monday.
Brisk demand for hotels and offices pushed prices up by 1.3 percent on average as of Jan. 1, against a year earlier, but the gap between urban and rural areas continued to widen.
Land prices, mainly in urban areas, reflected a strong appetite for real estate investment and stable housing demand supported by improved employment. The prices are used to calculate inheritance and gift taxes.
Prices climbed in 19 of the 47 prefectures, including Tokyo, which will host the Summer Olympics next year, compared with 18 in the 2017 calender year, the data showed.
However, prices dropped in 27 prefectures and remained flat in Hyogo.
The survey covered about 329,000 sites for calculation of inheritance and gift taxes for 2019.
By prefecture, Okinawa saw the steepest rise of 8.3 percent backed by robust demand for tourism centered on Naha, followed by Tokyo at 4.9 percent and Miyagi, where redevelopment projects have been implemented around Sendai Station, at 4.4 percent.
Land prices in Ishikawa and Oita prefectures rose for the first time in 27 years but stayed flat in 13 prefectural capitals. Tottori was the only capital to see a decline, of 4.5 percent.
The plot in front of the Kyukyodo stationery store in Tokyo's Ginza shopping district was estimated to be worth a record ¥45.6 million per square meter, making it the most expensive piece of land in the country for the 34th straight year.
Jul 17
Over two weeks of cloudy and rainy days in Tokyo and nearby areas has resulted in higher vegetable prices and sluggish sales of summer clothing.
(Japan Times)
Jul 17
U.S. investment firm Blackstone Group will spend over 100 billion yen ($926 million) to buy distribution centers in Japan, seeing room for growth in the country's relatively small e-commerce market, Nikkei has learned.
(Nikkei)
Jul 15
Japan's 100-yen shops are stepping up store openings as they continue to gain ground among thrifty consumers, with supermarkets and drugstores seeking them out as tenants to draw customers, shifting the dynamic in the nation's retail landscape.
(Nikkei)
Jul 13
Japanese cryptocurrency exchange operator Bitpoint has lost 3.5 billion yen ($32 million) in a hacking attack, parent company Remixpoint announced on Friday.
(Nikkei)
Jul 12
Japan's national mint has begun making the first coins featuring the new era name Reiwa.
(NHK)
Jul 12
Seoul has pointed to its interceptions of illegally exported sensitive materials to discredit Japan's claim that South Korea lacks a proper monitoring regime, prompting an immediate rebuttal from Tokyo, as bilateral relations appear to plumb another low.
(Nikkei)
Jul 10
South Korea has criticized Japan at a meeting of the World Trade Organization over Tokyo's tighter export requirements for some high-tech materials.
(NHK)
Jul 10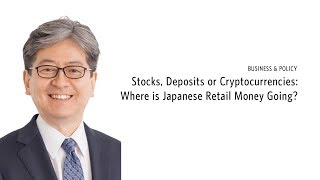 Japan's three biggest online brokerages are in a race to lower trading fees, opting to eliminate minimum charges levied on U.S. stock trades.
(Nikkei)
Jul 09
Budget restaurant chains in Japan that are struggling with sluggish sales are wondering: Where are all the "wandering salarymen"?
(Nikkei)
Jul 09
When it comes to Search Engine Optimization (SEO), link-building remains as one of the most powerful tools every brand should capitalize on. However, gaining the best link-building experience is no overnight success. Tactics that deliver long-term results are always contingent on having a well-crafted, step-by-step plan that is both concrete and measurable.
(newsonjapan.com)
---