Land prices have risen for the fourth straight year, reflecting strong demand in major cities and tourist spots driven by increasing numbers of visitors from overseas and a recovering economy, according to National Tax Agency data released Monday.
Brisk demand for hotels and offices pushed prices up by 1.3 percent on average as of Jan. 1, against a year earlier, but the gap between urban and rural areas continued to widen.
Land prices, mainly in urban areas, reflected a strong appetite for real estate investment and stable housing demand supported by improved employment. The prices are used to calculate inheritance and gift taxes.
Prices climbed in 19 of the 47 prefectures, including Tokyo, which will host the Summer Olympics next year, compared with 18 in the 2017 calender year, the data showed.
However, prices dropped in 27 prefectures and remained flat in Hyogo.
The survey covered about 329,000 sites for calculation of inheritance and gift taxes for 2019.
By prefecture, Okinawa saw the steepest rise of 8.3 percent backed by robust demand for tourism centered on Naha, followed by Tokyo at 4.9 percent and Miyagi, where redevelopment projects have been implemented around Sendai Station, at 4.4 percent.
Land prices in Ishikawa and Oita prefectures rose for the first time in 27 years but stayed flat in 13 prefectural capitals. Tottori was the only capital to see a decline, of 4.5 percent.
The plot in front of the Kyukyodo stationery store in Tokyo's Ginza shopping district was estimated to be worth a record ¥45.6 million per square meter, making it the most expensive piece of land in the country for the 34th straight year.
Feb 27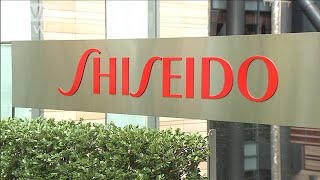 More and more Japanese companies are responding to the virus by having their staff work from home.
(NHK)
Feb 26
Black swans and domestic miscalculations push Abenomics to the brink
(Nikkei)
Feb 25
Continued uncertainty surrounding details of a new law on foreign investment is likely to dent appetite toward Japan, experts warned.
(Nikkei)
Feb 25
Toyota Motor restarted its fourth and final Chinese assembly plant following a nearly monthlong shutdown sparked by the deadly coronavirus outbreak.
(Nikkei)
Feb 23
The novel coronavirus outbreak has forced as much as 56 Japanese companies to disclose that they will downgrade earnings forecasts or expect a significant slow down of sales, according to credit research specialist Tokyo Shoko Research.
(Nikkei)
Feb 21
Foreign investors purchasing a 1% or more stake in a Japanese company will be subject to prescreening if the target company is included in 12 specified sectors deemed critical to national security, such as arms, aircraft and space-related industries, Nikkei has learned.
(Nikkei)
Feb 21
Twenty-three providers of cashless payment services have registered to participate in a government-led reward-point program for holders of My Number social security and tax identification cards, the internal affairs ministry said Wednesday.
(Japan Times)
Feb 20
Multinational companies are avoiding travel to and from Japan over fears the country could be the next hot spot in the coronavirus outbreak.
(Nikkei)
Feb 20
The spread of the new coronavirus has prompted some Japanese companies to alter their work schedules, or even tell staff to stay home.
(NHK)
Feb 19
Nissan Motor held an extraordinary shareholders meeting on Tuesday, as it struggles to rebuild itself under new leadership. 666 people gathered in Yokohama. They approved a new board of directors led by current President and CEO Makoto Uchida.
(NHK)
---