Premium travelers on Japan's All Nippon Airways will soon have the option of reclining in their own personal, closed-off space during international flights.
At a push of a button, customers can activate barriers partitioning themselves from the aisles and neighboring passengers. The seating is also equipped with 24-inch monitors capable of playing 4K high-definition videos, a first for any airline, compared to the 17-inch screens now used. The seats, about 1 meter in width, provide double the space of regular business-class seating.
ANA will offer the new seats on connections between Tokyo's Haneda airport and London starting Aug. 2. They will later be available on other routes, such as those serving New York. These amenities are being rolled out in a bid to stay competitive against the rise of budget carriers.
Business class seats ordinarily occupy roughly 10% of capacity, but generate between 20% and 30% of revenue, according to an industry insider. Full-service carriers like Qatar Airways have pioneered the private seats, spurring the ANA Holdings carrier to counter in kind.
9年ぶりにファーストクラス、ビジネスクラスの新シートを導入します。 全日空は、国際線のボーイング777機のファーストクラスとビジネスクラスで、新シートを導入します。新シートは、大きさがビジネスクラスで従来の2倍、ファーストクラスで従来の1.3倍とゆったりとした作りになっています。また、機内のデザインも和紙をモチーフとした日本らしさを感じさせるイメージに一新されます。新シートは、来月2日の羽田発ロンドン行きの便から導入される予定です。
Jun 04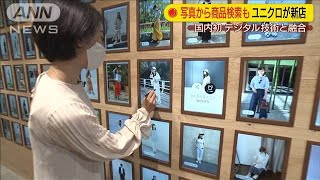 Japanese casual clothing chain Uniqlo will open a new outlet Friday in Tokyo's Harajuku neighborhood, marking a homecoming eight years in the making to the city's vibrant hub for youth fashion.
(Nikkei)
Jun 03
Police in Japan say they've made the first arrest for the violation of a ban on reselling masks, which was introduced to stop them from being resold at inflated prices amid the coronavirus outbreak.
(NHK)
Jun 03
A hearing at a Tokyo court was suspended for hours on Tuesday after defense lawyers refused to wear face masks.
(NHK)
Jun 02
Japan is considering easing entry bans on people from four Asia-Pacific countries where coronavirus infections are now apparently under control.
(NHK)
Jun 02
Universal Studios Japan will reopen its doors on June 8 to annual ticket holders who live in Osaka Prefecture after being closed for around three months due to the coronavirus pandemic, the operator said Monday.
(Japan Times)
May 29
NHK has learned that Tokyo Tower will reopen from Thursday, although most visitors will have to take the stairs instead of elevators to access the observation deck.
(NHK)
May 28
Japan's Diet has enacted legislation to tighten regulations on IT giants by requiring them to ensure transparency of their online business transactions with their business partners.
(NHK)
May 27
Japan is slowly bringing its economy back on line as a state of emergency was fully lifted after almost two months. While many in Tokyo seemed eager to reclaim a sense of normalcy, steps to keep the coronavirus at bay mean it's far from business as usual.
(NHK)
May 27
The lifting of the state of emergency in Tokyo saw many people resuming their daily commutes by train on Tuesday. With stations bustling, the city seemed almost normal.
(Nikkei)
May 27
Amusement park association wants quiet thrill rides, no hugs as part of post-coronavirus closure reopenings.
(soranews24.com)
---