Japan's 100-yen shops are stepping up store openings as they continue to gain ground among thrifty consumers, with supermarkets and drugstores seeking them out as tenants to draw customers, shifting the dynamic in the nation's retail landscape.
The top four players, which offer a wide range of goods from clothing and food to toiletries and stationery that sell for 100 yen (93 cents), are on track to surpass their convenience store rivals in terms of net store openings this fiscal year.
Daiso Sangyo, the leading 100-yen shop operator in terms of sales, plans to open 170 locations during the current fiscal year. Runner-up Seria will open 150 outlets, while Can Do and Watts will add 80 and 115 stores respectively.
The 515 shops, combined with planned store closings, produce a net 310 openings, which would exceed the 276 net openings for the three largest convenience store chains. The previous fiscal year had a record 537 new 100-yen shops open, but the net sum amounted to 294.
The four 100-yen shop chains, which operate 7,128 outlets in total, still pale in scale in comparison to the country's top three convenience stores, Seven-Eleven Japan, FamilyMart and Lawson, which oversee 51,965 stores combined. But the convenience stores are cutting back on openings in the face of labor shortages.
Partnerships with supermarkets are fueling the 100-yen shops' expansion. Inageya, a midtier supermarket chain, drew Daiso to set up shop on the second floor of a supermarket that opened last month in Kawasaki, a city in the greater Tokyo area.
"By having a 100-yen shop sell daily necessities, we were able to expand the shopping area for deli and fresh food," said an Inageya spokesperson. This is a classic example of a supermarket giving up on selling everyday goods and turning to a 100-yen shop to fill that need for customers on its premises.
Other retailers have joined the bandwagon. Drugstore chain Tsuruha Drug installed 100-yen stores in about 20 of its 2,000 outlets while Shimachu, a furniture and hardware seller, started adding the shops in 2017 and now has 18 in its stores. The 100-yen shops have lured a different type of customer, a Shimachu spokesperson said.
Sep 13
Yahoo Japan's acquisition of online fashion retailer Zozo presents an opportunity for the venerable internet services company to bring fresh blood into its e-commerce audience as the business looks to step outside the shadow of Amazon.com and Rakuten.
(Nikkei)
Sep 11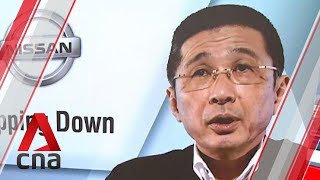 In Japan, is there one standard of justice for Japanese executives and another for non-Japanese executives? The forced resignation on Monday of Nissan Motor Co.'s chief executive officer, Hiroto Saikawa, certainly seems to suggest as much.
(Bloomberg)
Sep 11
Japan's real gross domestic product retreated 0.5% in July compared with the previous month as rising imports led to negative external demand, the Japan Center for Economic Research reported Wednesday.
(Nikkei)
Sep 10
The month between World Suicide Prevention Day on September 10 and World Mental Health Day on October 10 is a good time to start considering the under-discussed topics of anxiety, depression and suicide in our society, especially as they relate to the workplace.
(Nikkei)
Sep 10
Nissan Chief Executive Hiroto Saikawa tendered his resignation Monday after acknowledging that he had received dubious income and vowed to pass the leadership of the Japanese automaker to a new generation.
(Japan Today)
Sep 10
日本にはラスベガスやマカオにあるような本格的カジノはありませんが、最近では本格的に遊べるオンラインカジノが増えつつあります。
(newsonjapan.com)
Sep 07
SoftBank Corp. said Friday that from next week it will stop giving its mobile phone users two-year contracts that offer discounts on monthly communication fees but impose substantial penalties for canceling early.
(Japan Times)
Sep 07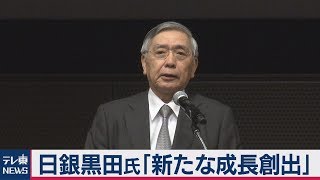 Cutting interest rates "further into the negative zone is always an option" for the Bank of Japan, Gov. Haruhiko Kuroda told Nikkei, as the central bank grows increasingly concerned about mounting downside risks to the global economy from the U.S.-China trade war. He said rate cuts are one of the four options BOJ has presented before.
(Nikkei)
Sep 06
Bubble tea's popularity has positively exploded in Japan. The mad rush has inspired many novel and creative ways to serve up the chewy beverage, including "drinkable sun block," Halloween zombie boba, and even a bubble tea theme park.
(Japan Today)
Sep 06
The trial of Carlos Ghosn, the former head of Nissan Motor Co who has been charged with financial misconduct in Japan, will begin as early as March, Kyodo News said on Thursday, citing his defense lawyer.
(Japan Today)
---