Japan, China and six other economies of the North Pacific Fisheries Commission agreed for the first time Thursday to set annual catch quotas for saury, aimed at addressing fishery resource depletion.
The saury catch limit proposed by Tokyo was set at 556,250 tons for 2020 among the eight participating economies, after two previous attempts to introduce the measure had failed to win support.
During the three-day gathering in Tokyo that ran through Thursday, Japan had initially proposed an annual cap of around 450,000 tons. But a concession was apparently made in order to strike the deal, which had previously been blocked by opposition from China and other countries.
The 2020 catch limit exceeds the total of some 440,000 tons caught by the eight members in 2018, but Japan stressed the significance of reaching the deal in terms of international efforts to better control fishery resources.
Takashi Koya, director-general of the Fisheries Agency's Resources Management Department, said that although "there are some unsatisfactory elements" in the deal, Japan agreed to it "as a passing point to improve" fishery resource management.
While the commission's eight participants — Canada, China, Japan, Russia, South Korea, Taiwan, the United States and Vanuatu — have sealed the deal on the overall catch quotas for saury, they have not worked out quotas for each individual member.
Within the 556,250-ton catch limit, a limit of 330,000 tons will apply to catches on the high seas while a limit of 226,250 tons is set for exclusive economic zones. Specific limits for each member will be discussed at an annual meeting next year. For the 2020 fishing season, the eight economies will try not to exceed their 2018 catches in the high seas that totaled 350,000 tons.
Jan 20
The founder of retail giant Lotte Holdings has died.
(NHK)
Jan 19
Netflix, the streaming service that has shaken up Hollywood, has unleashed its brand of big-budget disruption in Japan's TV industry.
(Nikkei)
Jan 19
Toshiba Corporation says it has confirmed that there were irregularities involving fictitious transactions at a subsidiary. The manufacturer is in the process of reconstructing its business.
(NHK)
Jan 18
Japan's SoftBank Group Corp. has offered to invest between $30 billion and $40 billion in the development of the new Indonesian capital on Borneo Island, a close aide of President Joko "Jokowi" Widodo said Friday.
(Kyodo)
Jan 18
Carlos Ghosn, the former Nissan Motor chairman-turned-fugitive, strongly implied to French media that Japanese people aided his epic escape.
(Nikkei)
Jan 17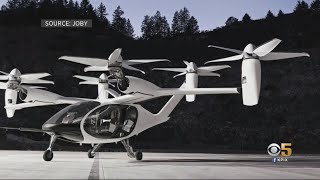 Toyota Motor Co. is investing $394 million (¥43.3 billion) in Joby Aviation, one of a handful of companies working toward the seemingly implausible goal of making electric air taxis that shuttle people over gridlocked highways and city streets.
(Japan Times)
Jan 17
On a chilly evening last month, tens of thousands of people gathered at the Saitama Super Arena near Tokyo, one of Japan's biggest live music venues. People of all ages were thrilled to witness rock legends in action: Ireland's U2.
(Nikkei)
Jan 15
The number of corporate bankruptcies in Japan increased in 2019 for the first time in 11 years, affected by a consumption tax hike, labor shortages and a series of natural disasters, a credit research agency said Tuesday.
(Japan Today)
Jan 13
Nikka Whisky Distilling's last aged products on the market will soon vanish from shelves as surging demand for Japanese whisky dries up casks across the nation.
(Nikkei)
Jan 11
A survey by a private research firm has found that a record number of Japanese companies went bankrupt last year due to a shortage of workers.
(NHK)
---