Real estate companies in Japan are busy building luxury hotels that will charge more than $250 a night, perceiving a shortage of top-of-the-line accommodations due to a surge in international travelers, particularly from the U.S. and Europe.
Mitsui Fudosan on Friday opened Halekulani Okinawa, whose 360 guest rooms all have rates exceeding 50,000 yen (about $460) a night -- the highest range in the country's southernmost prefecture. The hotel's website recently showed it heavily booked for late July and much of August. While most reservations are for guests from within Japan, foreign tourists are seen accounting for about 30% in the future.
Mitsui Fudosan also has plans to open four luxury hotels in 2020 and 2022, including a Four Seasons in Tokyo next year.
"Japan doesn't have many luxury hotels, so the market offers substantial growth potential," President and CEO Masanobu Komoda said.
The company seeks to boost operating profit in the hotel and resort business to between 14 billion yen and 15 billion yen by fiscal 2025 from about 4 billion yen to 5 billion yen.
Mori Trust is set to begin operating three luxury hotels in 2020, including in the Edition ultraluxury brand from Marriott International.
Sekisui House will open a Westin and two other upscale hotels with Marriott starting in 2021. These will attract affluent customers from around the world, according to Sekisui President Yoshihiro Nakai.
Tourism from the U.S. and Europe is booming. In 2018, about 1.52 million travelers from the U.S. went to Japan, rising 11% from the prior year for a seventh straight year of double-digit growth. Among European countries, travelers from Germany and Italy increased at double-digit rates. These figures easily topped the 8.7% growth for all foreign visitors.
Travelers from the West stay in Japan longer than those from China, South Korea and elsewhere in Asia, and tend to spend more on lodging. Visitors from the U.S. and Europe shell out 70,000 to 110,000 yen per person, compared with the 20,000 to 70,000 yen range for their Asian peers.
Feb 27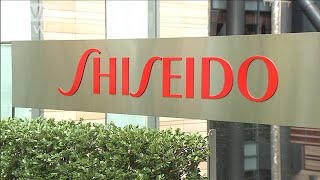 More and more Japanese companies are responding to the virus by having their staff work from home.
(NHK)
Feb 26
Black swans and domestic miscalculations push Abenomics to the brink
(Nikkei)
Feb 25
Continued uncertainty surrounding details of a new law on foreign investment is likely to dent appetite toward Japan, experts warned.
(Nikkei)
Feb 25
Toyota Motor restarted its fourth and final Chinese assembly plant following a nearly monthlong shutdown sparked by the deadly coronavirus outbreak.
(Nikkei)
Feb 23
The novel coronavirus outbreak has forced as much as 56 Japanese companies to disclose that they will downgrade earnings forecasts or expect a significant slow down of sales, according to credit research specialist Tokyo Shoko Research.
(Nikkei)
Feb 21
Foreign investors purchasing a 1% or more stake in a Japanese company will be subject to prescreening if the target company is included in 12 specified sectors deemed critical to national security, such as arms, aircraft and space-related industries, Nikkei has learned.
(Nikkei)
Feb 21
Twenty-three providers of cashless payment services have registered to participate in a government-led reward-point program for holders of My Number social security and tax identification cards, the internal affairs ministry said Wednesday.
(Japan Times)
Feb 20
Multinational companies are avoiding travel to and from Japan over fears the country could be the next hot spot in the coronavirus outbreak.
(Nikkei)
Feb 20
The spread of the new coronavirus has prompted some Japanese companies to alter their work schedules, or even tell staff to stay home.
(NHK)
Feb 19
Nissan Motor held an extraordinary shareholders meeting on Tuesday, as it struggles to rebuild itself under new leadership. 666 people gathered in Yokohama. They approved a new board of directors led by current President and CEO Makoto Uchida.
(NHK)
---