A government panel proposed Wednesday that the average hourly minimum wage in Japan should be raised to 901 yen in fiscal 2019, exceeding 900 yen for the first time ever as the consumption tax will be increased in October.
In its guideline on minimum wages, the labor ministry's advisory panel said the average wage needs to be raised by 27 yen from the previous year -- the largest increase since fiscal 2002 when it started using an hourly wage to propose a rough target for hikes.
While minimum wages in Tokyo and Kanagawa will exceed 1,000 yen under the proposal, those in 17 prefectures will remain on the 700 yen level, underlining the gap between metropolitan and rural areas.
Currently, hourly minimum wages are decided by the ministry's regional bureaus in each of Japan's 47 prefectures, taking into account the local economic situation.
Following the proposal submitted by the central government's advisory panel, local panels in each prefecture will recommend revised minimum wages by August. The new minimum hourly wages will be adopted around October.
Although labor unions aiming to boost the income of workers and management seeking to avoid rises in personnel costs clashed in negotiations, the two sides managed to agree on the wage hike, taking into consideration the planned 2-percentage-point tax hike and a labor shortage on the back of Japan's rapidly aging population.
The size of the wage increase was 25 yen in both fiscal 2016 and fiscal 2017 and 26 yen in fiscal 2018. With the proposed hike of 27 yen in fiscal 2019, or 3.1 percent, the average minimum wage will likely post around a 3 percent increase for the fourth consecutive year.
今年度の最低賃金の目安は過去最大となる27円の引き上げとなりました。現在の方式となってから最大の上げ幅で、全国平均の時給は初めて900円を超えました。 労働者に支払われる最低限の時給は現在、全国平均で874円です。労使の代表と専門家からなる厚生労働省の審議会は今年度の最低賃金の引き上げ幅の目安を3%の27円とするとまとめました。その結果、全国平均が初めて900円を超えて901円となりました。今後、この目安をもとに都道府県ごとに最低賃金が決められ、東京と神奈川では初めて1000円を超える見通しです。 菅官房長官:「賃上げしやすい環境を整備することと相まって、最低賃金、より早期に全国加重平均1000円となることを目指して参りたい」 菅長官は、中小企業や小規模事業者に思い切った支援策を講じることなどで最低賃金1000円を目指す考えを強調しました。
Dec 06
In a country where customer service is a point of pride, Amazon Japan is challenging the status quo by daring to leave packages at the door.
(Nikkei)
Dec 06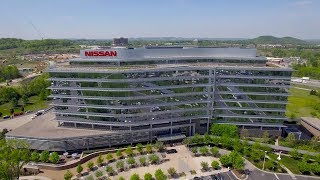 Nissan Motor Co. is making its U.S. factory and office employees take two days off without pay amid slumping sales.
(Japan Times)
Dec 06
Dentsu Inc said Thursday it has again received a warning from labor authorities over its illegal overtime practices.
(Japan Today)
Dec 03
Kyoto is one of Japan's best-known tourist destinations and offers a number of choices for luxury accommodations.
(Nikkei)
Nov 29
Japanese electronics manufacturer Panasonic Corp is abandoning the semiconductor business with the sale of its last business in that sector to a Taiwanese company.
(Japan Today)
Nov 29
Real estate experts say that the three most important things are location, location, and location, and that holds true for advertising too.
(soranews24.com)
Nov 28
Executives at firms around the world increasingly see Japan as a lucrative place to do business. Investment in the country in 2018 has set a new record for a fifth year.
(NHK)
Nov 27
China, South Korea and Japan will hold a new round of negotiations on the trilateral free trade agreement (FTA) this week in Seoul, the South Korean Ministry of Trade, Industry and Energy said Tuesday.
(Xinhua)
Nov 27
Top Japanese mobile carrier NTT Docomo will offer customers a free year of Amazon Prime as telecom and tech companies form alliances ahead of next spring's rollout of ultrafast 5G wireless service.
(Nikkei)
Nov 27
Japanese materials maker Showa Denko has moved to spend roughly 900 billion yen ($8.26 billion), or double its market value, to purchase domestic rival Hitachi Chemical, demonstrating its resolve to remain relevant in today's global industry.
(Nikkei)
---