A government panel decided Tuesday to end Saturday delivery for standard mail to deal with a labor shortage at Japan Post Co and a drop in demand due to increased use of the internet.
The Ministry of Internal Affairs and Communications accepted the proposal from the panel and will seek a law amendment at an extraordinary Diet session this fall. Delivery on Saturday could be terminated possibly next year and it will be available only on weekdays.
The panel also proposed that delivery for standard mail the day after posting be ended.
Japan Post, a unit of Japan Post Holdings Co, has been calling for a review to trim standard mail service hours to five days a week from the current six days to address the workforce shortage. The government holds a more than 50 percent stake in Japan Post Holdings.
The unit estimates the changes will lift its profit from the postal service business by 62.5 billion yen through reducing labor costs, which are on the rise due to the staffing shortfall.
「働き方改革」の一環で普通郵便の土曜配達が廃止される見通しです。 インターネットの普及によって封書やはがきなどの普通郵便が減る一方、単身世帯の増加で配達先は増えて現場では人手不足が続いています。このため、総務省は平日のみの配達について検討を進め、6日の有識者会議で了承されました。総務省は郵便法改正案を秋の臨時国会に提出する見通しで、来年4月のサービス移行を目指します。速達やゆうパックなどはこれまで通り土曜日も配達されます。
Dec 06
In a country where customer service is a point of pride, Amazon Japan is challenging the status quo by daring to leave packages at the door.
(Nikkei)
Dec 06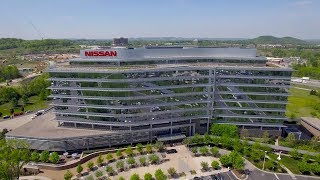 Nissan Motor Co. is making its U.S. factory and office employees take two days off without pay amid slumping sales.
(Japan Times)
Dec 06
Dentsu Inc said Thursday it has again received a warning from labor authorities over its illegal overtime practices.
(Japan Today)
Dec 03
Kyoto is one of Japan's best-known tourist destinations and offers a number of choices for luxury accommodations.
(Nikkei)
Nov 29
Japanese electronics manufacturer Panasonic Corp is abandoning the semiconductor business with the sale of its last business in that sector to a Taiwanese company.
(Japan Today)
Nov 29
Real estate experts say that the three most important things are location, location, and location, and that holds true for advertising too.
(soranews24.com)
Nov 28
Executives at firms around the world increasingly see Japan as a lucrative place to do business. Investment in the country in 2018 has set a new record for a fifth year.
(NHK)
Nov 27
China, South Korea and Japan will hold a new round of negotiations on the trilateral free trade agreement (FTA) this week in Seoul, the South Korean Ministry of Trade, Industry and Energy said Tuesday.
(Xinhua)
Nov 27
Top Japanese mobile carrier NTT Docomo will offer customers a free year of Amazon Prime as telecom and tech companies form alliances ahead of next spring's rollout of ultrafast 5G wireless service.
(Nikkei)
Nov 27
Japanese materials maker Showa Denko has moved to spend roughly 900 billion yen ($8.26 billion), or double its market value, to purchase domestic rival Hitachi Chemical, demonstrating its resolve to remain relevant in today's global industry.
(Nikkei)
---