LCD maker Japan Display has escaped immediate bankruptcy by lining up 80 billion yen ($758 million) in aid from Chinese investors, but the company remains dogged by uncertainty over the long-delayed rescue.
The money-losing Apple supplier, also known as JDI, faced questions at a Friday news conference over whether China's Harvest Tech Investment Management and Hong Kong's Oasis Management would follow through with their investment promise.
The tangle of motivations behind the bailout, which ropes in Apple and a Japanese state investment fund, adds to the uncertainty.
"We don't expect any major delays in the transaction," said Minoru Kikuoka, JDI's chief financial officer and incoming president.
Winston Lee, Harvest Tech's general manager and chief negotiator in the deal talks, was supposed to attend the news conference but abruptly canceled for health reasons, according to JDI. Lee issued a statement saying he was confident JDI could achieve high profitability and financial independence.
However, other Harvest Tech executives will likely have the final say regarding the bailout. Lee's statement alone "does not dispel concerns regarding future support" for JDI, a source familiar with the matter said.
JDI, formed through a merger of Japanese electronics groups' struggling liquid crystal display operations, ran into trouble after it misjudged the market for smartphone displays and invested heavily to expand LCD production capacity.
The company said it expects to receive 50 billion yen of the 80 billion yen capital infusion by the end of October and the rest by the end of the fiscal year in March. But it is still in talks with Harvest regarding a 10 billion yen portion of the package.
There are also concerns about the solidity of the alliance behind the rescue. Harvest had shown hesitation over a deal in the past, while Oasis appears to be concerned about the lack of assurances over the 10 billion yen portion of the aid.
Dec 06
In a country where customer service is a point of pride, Amazon Japan is challenging the status quo by daring to leave packages at the door.
(Nikkei)
Dec 06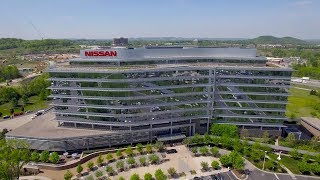 Nissan Motor Co. is making its U.S. factory and office employees take two days off without pay amid slumping sales.
(Japan Times)
Dec 06
Dentsu Inc said Thursday it has again received a warning from labor authorities over its illegal overtime practices.
(Japan Today)
Dec 03
Kyoto is one of Japan's best-known tourist destinations and offers a number of choices for luxury accommodations.
(Nikkei)
Nov 29
Japanese electronics manufacturer Panasonic Corp is abandoning the semiconductor business with the sale of its last business in that sector to a Taiwanese company.
(Japan Today)
Nov 29
Real estate experts say that the three most important things are location, location, and location, and that holds true for advertising too.
(soranews24.com)
Nov 28
Executives at firms around the world increasingly see Japan as a lucrative place to do business. Investment in the country in 2018 has set a new record for a fifth year.
(NHK)
Nov 27
China, South Korea and Japan will hold a new round of negotiations on the trilateral free trade agreement (FTA) this week in Seoul, the South Korean Ministry of Trade, Industry and Energy said Tuesday.
(Xinhua)
Nov 27
Top Japanese mobile carrier NTT Docomo will offer customers a free year of Amazon Prime as telecom and tech companies form alliances ahead of next spring's rollout of ultrafast 5G wireless service.
(Nikkei)
Nov 27
Japanese materials maker Showa Denko has moved to spend roughly 900 billion yen ($8.26 billion), or double its market value, to purchase domestic rival Hitachi Chemical, demonstrating its resolve to remain relevant in today's global industry.
(Nikkei)
---