Japanese Prime Minister Shinzo Abe has skipped a visit to the controversial Yasukuni shrine for war dead, but sent a ritual offering on the 74th anniversary of Japan's World War II surrender, a gesture likely to be criticised by Asian neighbours.
Ruling Liberal Democratic Party legislator Tomomi Inada, a former defence minister and now special aide to Abe, made the offering on the premier's behalf on Thursday, Kyodo News reported.
A spokeswoman for the shrine could not immediately confirm the offering.
Past visits by Japanese leaders to Yasukuni have outraged South Korea and China because the shrine honours 14 Japanese wartime leaders convicted as war criminals.
Protests from Seoul could be especially strong this year because bilateral relations are at their lowest level in years after a series of disputes.
Abe has only visited the shrine in person once since taking office in 2012, but has regularly sent offerings on August 15 and during the shrine's spring and autumn festivals.
China's relations with Japan have long been haunted by what Beijing sees as Tokyo's failure to atone for its occupation of parts of China before and during World War II, while bitter memories of Japan's 1910-45 colonisation of Korea remain.
Relations between Tokyo and Seoul have also deteriorated in recent weeks after a ruling by South Korea's Supreme Court last year that Japanese companies should compensate South Koreans conscripted as forced labourers during World War II.
Tokyo says the matter was settled by a 1965 treaty normalising ties.
The two nations this month ended each others' fast-track trade status and Tokyo on Tuesday urged caution for travellers to South Korea before crucial anniversaries this week.
Jan 25
Narita Airport east of Tokyo is crowded with tourists from China as the Lunar New Year holiday period gets underway.
(NHK)
Jan 25
A former care home worker accused of mass killings in Japan has rejected his lawyers' argument that he is mentally unfit to stand trial.
(NHK)
Jan 25
A panel of Japanese experts says that over the next 30 years, many people living along the Nankai Trough face a higher chance of experiencing a deadly tsunami than being injured in a traffic accident.
(NHK)
Jan 25
To encourage more customers to go digital, Japan's largest bank is offering depositors who give up their paper bankbooks a ¥1,000 reward.
(Japan Times)
Jan 24
Prime Minister Shinzo Abe told parliament on Thursday the government will ask airlines to make announcements on flights from China urging passengers to notify cabin crew if they feel ill, as a new coronavirus continues to spread.
(Kyodo)
Jan 23
A woman and three children were found stabbed to death in a car in a park in Iwaki, Fukushima Prefecture, on Wednesday morning.
(Japan Today)
Jan 23
The last train schedules in and around the Japanese capital will be extended by up to two hours during the Tokyo 2020 Olympic Games.
(NHK)
Jan 23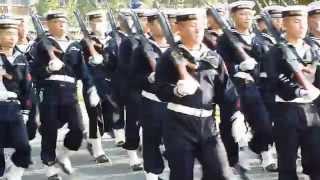 The first female student was admitted to Japan's national naval submarine academy Wednesday after the end of a ban on women on the country's submarines.
(Japan Times)
Jan 23
The smelt fishing season has begun at last on a frozen lake in Gunma Prefecture, central Japan. It started 10 days later than usual because of higher temperatures.
(NHK)
Jan 22
Dangerous stunt by Japanese civil servant gets slammed online.
(soranews24.com)
---