Anime fans from around the world continue to visit Kyoto to mourn the victims of the arson attack on a famous animation studio one month ago.
Thirty-five people were killed and 34 others were injured after a man spread gasoline and set fire to the studio of Kyoto Animation.
Police say eight people are still in hospital, and three of them are in critical condition.
The company says it has received donations worth about 18.8 million dollars.
The suspect, Shinji Aoba, suffered severe burns. Police took him into custody near the site. They are still unable to interrogate him due to his medical condition.
Immediately after the attack, Aoba said he targeted the studio because it had stolen his novel. The studio says his entry in a writing competition was eliminated in the first round of screenings. It says there are no similarities between the piece and any of the studio's own releases.
Police are now analyzing data from Aoba's tablet and smartphone in an effort to gain more information on his claim.
35人が犠牲になった京都アニメーションの放火殺人事件から18日で1カ月です。犠牲者の遺族が改めて取材に応じ、「夢も希望もない」と語りました。 7月18日、京都アニメーションの第1スタジオで起きた放火殺人事件では35人が亡くなりました。現場近くに設けられた献花台には、犠牲者を悼んで朝から多くの人が訪れています。 献花に来た人:「本社の近くに住んでいて、(アニメに)街の風景とかも出てくるので、そこを通るたびにつらい気持ちになる」 また、事件で亡くなった津田幸恵さんの遺族が取材に応じました。 津田幸恵さんの父・津田伸一さん:「亡くなってしまったという虚無感というか。夢も希望もない。もうどうしようもない」 警察によりますと、逮捕状が出ている青葉真司容疑者(41)について、過去に同姓同名の人物から京都アニメーションに「学園もの」などをテーマにした小説の応募が複数回あったことが新たに分かりました。青葉容疑者は今も重篤な状態が続いていて、話を聞けるまでには数カ月以上はかかる見通しだということです。
Mar 28
The governor of Tokyo has again urged people to refrain from non-essential outings, warning that the capital is at a critical juncture in preventing an explosive spread of the coronavirus.
(NHK)
Mar 28
Supermarkets and convenience stores decided Thursday to stay open as usual in the coming days, after a request by Tokyo Gov. Yuriko Koike's for residents in the capital not to leave home over the weekend.
(Japan Times)
Mar 28
The health ministry said Friday 92 passengers and crew members aboard a flight from Chicago to Narita airport near Tokyo were allowed to enter Japan without being asked to self-isolate for 14 days and refrain from using public transport.
(Japan Today)
Mar 28
A man was arrested Friday on suspicion of obstructing business after he allegedly delayed a domestic flight in Japan on Thursday immediately before takeoff by telling cabin crew he was infected with the novel coronavirus.
(Japan Today)
Mar 28
The Japanese government decided on Friday to invalidate visas issued in 11 countries in Southeast Asia, Middle East and Africa due to the coronavirus pandemic.
(NHK)
Mar 28
Mask prices in Tokyo's densely populated 23 wards jumped 11.3 percent in March from a year before, reflecting supply shortages stemming from the spread of COVID-19, government data showed Friday.
(Japan Times)
Mar 27
Japan will impose an entry ban on foreign travelers coming from 21 European countries and Iran as part of stronger measures to contain the new coronavirus, Prime Minister Shinzo Abe said Thursday.
(Kyodo)
Mar 27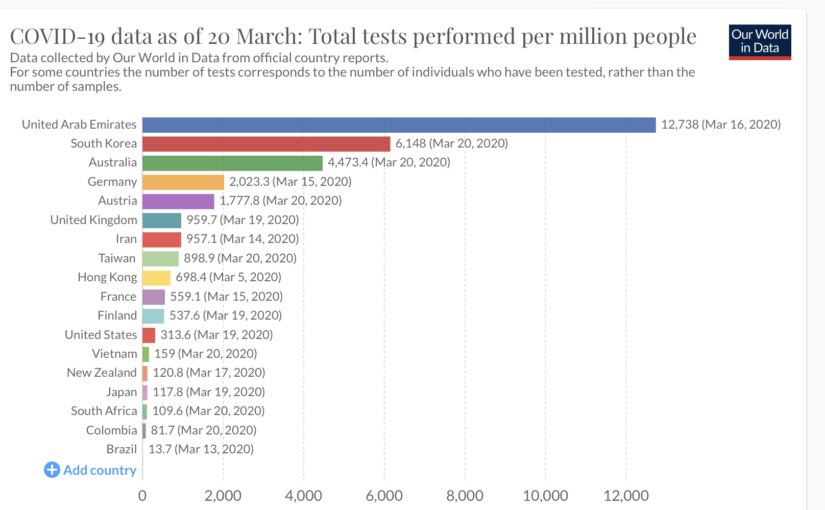 Germany has decided that saving lives is more important than saving face. In a rather undiplomatic letter to German citizens in Japan posted on the Embassy Of Germany's web site on March 24, the embassy did not mince words in discussing Japan's poor handling of coronavirus testing. It warns that we should assume there are a high number of unreported carriers.
(japansubculture.com)
Mar 27
Tokyo Gov. Yuriko Koike's call for residents to stay indoors this weekend has sent people rushing to supermarkets to stockpile food and other essentials.
(Japan Times)
Mar 27
Japan's approach to social distancing during the coronavirus pandemic might seem to other nations around the world like it is very social, and not so distant.
(Kyodo)
---