People who traveled in Japan by rail, air and road decreased from a year earlier during the Bon summer holidays due to a heavy storm.
The six passenger service companies of the Japan Railways Group said 13.56 million people used bullet and other express trains between Aug. 9 and Sunday, down from 13.58 million a year before. East Japan Railway Co. and Central Japan Railway Co. enjoyed an increase in passengers, while the other four, including West Japan Railway Co., saw a decrease. JR West stopped its Sanyo Shinkansen services between Shin-Osaka and Kokura stations throughout last Thursday when severe tropical storm Krosa crossed western Japan. Many other train services were also halted, mainly in the Chugoku region.
Since the suspensions were announced in advance, the number of passengers using JR West's inbound services peaked Aug. 14.
The number of people traveling on domestic flights during the 10-day holiday period fell 1.1 percent from a year before to 3.59 million, according to data from airline companies. Meanwhile, the number of international passengers came to 727,000, almost unchanged from last year.
ANA Holdings Inc.'s All Nippon Airways Co. reported brisk demand for flights to and from Hokkaido, the Tohoku region and the Hokuriku region, as well as international flights to and from Hawaii and North America. Japan Airlines Co. saw increases in passengers to and from Tohoku and Hokuriku. Its Oceanian routes also fared well, according to JAL.
Feb 27
The Japanese government is stepping up its protective measures, with a proposed pause on large public gatherings.
(NHK)
Feb 27
The organizing committee of the Tokyo Olympic and Paralympic Games has stressed it has not started discussions on whether to suspend or postpone the Games due to the ongoing new coronavirus outbreak.
(NHK)
Feb 27
Suggestions by a senior International Olympics Committee member that the Tokyo Games could be canceled if the coronavirus outbreak is not contained by May drew a swift reaction from Japanese officials, while sponsoring companies are anxiously awaiting the fate of the world's biggest sporting event.
(Nikkei)
Feb 27
A court in Japan on Wednesday ruled for the first time that special trials for segregated leprosy patients set up outside of standard courtrooms in the past were unconstitutional.
(Japan Times)
Feb 27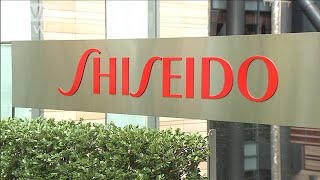 More and more Japanese companies are responding to the virus by having their staff work from home.
(NHK)
Feb 27
A health ministry panel approved Wednesday the production and sale of a gene therapy for treating spinal muscular atrophy, a rare incurable disease that destroys muscle function through a decrease in motor neuron cells.
(Japan Times)
Feb 26
National and other public universities in Japan have begun staging their entrance exams, with precautions taken against the new coronavirus.
(NHK)
Feb 26
Japan's government has decided on a basic policy for measures to protect against a domestic outbreak of the new coronavirus. It includes asking people with minor symptoms to recuperate at home, in order to secure adequate care at medical facilities for those who are seriously ill.
(NHK)
Feb 26
Chitetsu Watanabe, a 112-year-old who was recognized by Guinness World Records earlier this month as the world's oldest living man, died Sunday at the nursing home where he resided, his family said.
(Japan Times)
Feb 26
Black swans and domestic miscalculations push Abenomics to the brink
(Nikkei)
---