With the Tokyo Olympics and Paralympics less than a year away, Tokyo police are stepping up efforts to strengthen their foreign language assistance.
Aiming to improve police officers' ability to provide directions, handle lost property claims and deal with other issues in foreign languages, the Metropolitan Police Department has been offering staff English conversation lessons. It has also been teaching them how to use a 29-language translation app, which officers stationed at kōban (police boxes) can utilize on their mobile devices.
It is hoped the recently introduced efforts will ease the burden on the department's interpretation center, which handles cases that require foreign language communication.
Ayako Fujioka, 36, has volunteered to give lessons to fellow officers, holding several sessions every month since April and focusing on things like giving directions and offering other assistance in English.
A few dozen officers, mainly working at local police boxes, take part in each lesson. Among them, Yumeno Asaka, 23, said she has attended every one of the lessons.
Jun 01
Top favorite Contrail remained on track to win the Japanese triple crown this year after blowing past the field in the 87th running of the Japanese Derby on Sunday.
(Kyodo)
Jun 01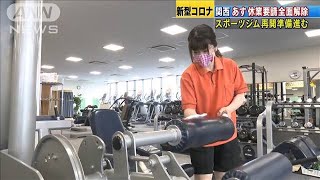 People at a sports club in Tokyo have enjoyed playing tennis and soccer on the first Sunday since the state of emergency was lifted in the Japanese capital.
(NHK)
May 30
The countdown is on for one of the most prestigious horse races in Japan, as the clock ticks down to 3:40 p.m. on Sunday, when the Japanese Derby will be run.
(Japan Times)
May 26
Japan's professional baseball teams will start the 2020 season on June 19 after a three-month delay due to the coronavirus outbreak.
(NHK)
May 24
The sumo world is grappling with its latest crisis as a result of the coronavirus outbreak, which has claimed the life of a 28-year-old wrestler and forced the cancellation of the sport's showpiece May tournament.
(Japan Today)
May 24
Japanese tennis player Osaka Naomi earned more than 37 million dollars in the past year, becoming the highest-earning female athlete ever.
(NHK)
May 23
When you open the main page of
AlfCasino
, you enter the fantastic world where under the open sky live incredible creatures, including aliens, warriors, princesses, etc. They welcome you to sign up and start playing.
(newsonjapan.com)
May 22
International Olympic Committee President Thomas Bach has suggested that the rescheduled Tokyo 2020 Games will have to be cancelled if they cannot be held next summer.
(NHK)
May 21
Japan's annual summer high school baseball tournament has been canceled due to the coronavirus outbreak.
(NHK)
May 16
NHK has learned that the organizing committee of the Tokyo Olympics and Paralympics has begun considering spending cuts in more than 100 areas.
(NHK)
---