Titles featuring Iron Man, Spider-Man, Dr. Strange, Ant-Man and more can be seen through the Shonen Jump+ app.
Crossovers have long made for exciting moments in many comic book series, with the bigger crossovers often being the most memorable. Now perhaps one of the most long-distance collaborations is about to take place with some of Marvel's most popular heroes gracing the digital pages of Japan's Shonen Jump+, home of classics such as One Piece, Dragon Ball, and Slam Dunk to name only a few.
The team-up kicked off on 3 September with an illustrated interview of Marvel editor-in-chief C.B. Cebulski by Shonen Jump+ artist Takeshi Sakurai. The two compare their respective publishing giants while giving Japanese readers a little extra background on Marvel.
The following day is the release of Secret Reverse by Kazuki Takahashi, the creator of Yu-Gi-Oh!. In the first half of this two-part series, Peter Parker and Tony Stark arrive in Japan after receiving invitations to a game convention. Whether or not this means the two will get involved in Duel Monsters remains to be seen in either this or the second half, which is set to be published on 27 November.
There will be plenty to read in between, with a double-header of Avengers. On 18 September Hachi Mizuno (Akuten Wars) will present a lighter side of Earth's greatest heroes drawn in a cutesy style with Avengers: Gag Reel. This will be followed by the fictional Avengers: Interview with Heroes by Ken Ogino (Lady Justice).
Apr 01
With the recent passing of Japanese comedy legend Ken Shimura due to complications of a COVID-19 infection, everyone has been looking back on his many accomplishments in music, comedy, and entertainment in general.
(soranews24.com)
Apr 01
Tokyo Metropolitan Police have arrested a second man over the alleged rape of an intoxicated woman inside a vehicle in Shinjuku Ward two years ago, reports TV Asahi (Mar. 30).
(tokyoreporter.com)
Mar 31
Police in Soka, Saitama Prefecture, have arrested a 46-year-old woman on suspicion of arson and attempted murder after she set fire to her house in order to kill her 16-year-old son.
(Japan Today)
Mar 31
The death sentence for a Japanese man over the mass murder in 2016 of 19 mentally impaired people at a care home near Tokyo was finalized Tuesday as he withdrew his appeal the previous day.
(Kyodo)
Mar 31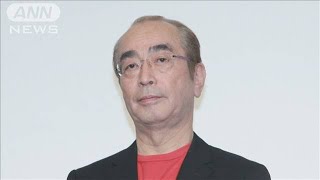 Veteran Japanese comedian Shimura Ken passed away on Sunday night at a hospital in Tokyo. The 70-year-old comedy icon was confirmed to have been infected with coronavirus.
(NHK)
Mar 30
Pretty much everyone who visits Nara stops by the park to feed crackers to the deer, so are the smaller crowds leaving them hungry?
(soranews24.com)
Mar 30
Restaurants in Japan are navigating rough waters amid the COVID-19 pandemic, inspiring new ideas as they try to come up with ways to remain afloat.
(Japan Times)
Mar 28
Female flight attendants working for Japan Airlines will be allowed to wear pants and abandon high heels next month, the company said on Thursday, after a feminist campaign took off.
(Japan Today)
Mar 28
Large queues formed at supermarkets and stores in Tokyo on Friday as residents in the Japanese capital prepared for a weekend at home, after the city's governor called on them to remain indoors to prevent the spread of the coronavirus.
(Japan Today)
Mar 28
A man was arrested Friday on suspicion of obstructing business after he allegedly delayed a domestic flight in Japan on Thursday immediately before takeoff by telling cabin crew he was infected with the novel coronavirus.
(Japan Today)
---