Bubble tea's popularity has positively exploded in Japan. The mad rush has inspired many novel and creative ways to serve up the chewy beverage, including "drinkable sun block," Halloween zombie boba, and even a bubble tea theme park.
Japanese convenience store Lawson want to get in on the tapioca action too, and they've gone for the gimmick of most affordable bubble tea yet.
Although billed as the 100 yen tapioca, this doesn't include tax, so the price you will actually pay for the bargain beverage is 108 yen.
Lawson have already had a bubble tea on their shelves since March this year, but they set themselves the challenge of taking the price down to 100 yen. After tinkering with the packaging design and recipe for half a year, it seems they have finally managed it.
It probably won't be the height of bubble tea luxury, but the convenience store chain didn't want to sacrifice quality to make the product. They used Assam tea leaves from India and chewy tapioca which won't harden.
Aug 06
The average summer bonus at major Japanese companies this year dropped 2.17 percent from a year earlier to ¥901,147, a Japan Business Federation survey showed Wednesday.
(Japan Times)
Aug 06
Uber Technologies has begun to offer a food delivery subscription in Japan that replaces per-order fees, tapping into the growing demand from consumers holed up at home from the coronavirus.
(Nikkei)
Aug 05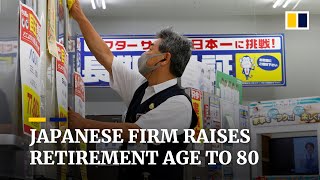 Japan's decision to offer an initial group of 87 companies subsidies totalling US$653 million to expand production at home and in Southeast Asia has sparked debate whether the world's third largest economy is trying to gradually decouple from China.
(scmp.com)
Aug 05
About 60 percent of people in the nation who developed cold-like symptoms during the first wave of the novel coronavirus pandemic, between February and May, went to work despite a request by the government for them not to do so, a recent survey has found.
(Japan Times)
Aug 05
McDonald's Holdings (Japan) has staged a dramatic comeback in the five years since a crisis triggered by food-safety scandals, breaking sales records and thriving on takeout demand in the middle of a pandemic.
(Nikkei)
Aug 04
Nippon Steel decided on Tuesday to immediately appeal a South Korean court ruling that took effect the same day that allows for the seizure of company assets as compensation for wartime labor during Japanese colonial rule.
(Nikkei)
Aug 04
A survey by credit research firm Teikoku Databank shows 400 businesses in Japan have gone under due to the effects of the coronavirus pandemic.
(NHK)
Aug 04
Mitsubishi Motors expects to post a net loss of over 3 billion dollars this fiscal year. But the CEO tells NHK he plans to rebuild the company's business with a focus on Southeast Asia.
(NHK)
Aug 04
Japan Airlines has posted a big net loss for the April-June quarter, as the coronavirus pandemic continues to devastate the global aviation industry.
(NHK)
Aug 04
A major Japanese food chain, Curry House CoCo Ichibanya, on Monday opened a restaurant in India, the home of curry dishes.
(NHK)
---