The month between World Suicide Prevention Day on September 10 and World Mental Health Day on October 10 is a good time to start considering the under-discussed topics of anxiety, depression and suicide in our society, especially as they relate to the workplace.
It is a quiet epidemic. There were 548 million people around the world suffering from depression or anxiety in 2017, a 50% increase from 1990, according to the University of Washington.
Despite its prosperous and harmonious surface, Japan is not a particularly "happy" country. Its suicide rate is the highest among G-7 countries and third in the G-20, according to the OECD. This year's World Happiness Report rated Japan as the 58th happiest.
Workers in Japan back this up. The Japan Productivity Center, through its periodic survey of 2,300 public companies, found in 2017 that a quarter of respondents reported an increase in the incidence of mental health problems. Only 10% reported a decrease.
Why is there this increase in anxiety at work? Universally, modern workers feel more isolated as digital communication encroaches on human contact and as diverse work styles further take away from informal, in-person social interactions.
Within Japan, given its tight labor market, staff are required to do more with less, leaving less time for managers to guide and support their staff. Ironically, compliance with work-reform rules drives employees to concentrate on their own tasks, allowing little time to socialize at work.
Moreover, the traditional Japanese monoculture is conducive to workplace bullying and depression for those who are different. While diversity is making slow progress -- almost a third of foreign workers report experiencing discrimination in the five years to 2017 -- the inclusion is often insufficient, with people treated as tokens.
The traditional Japanese monoculture is conducive to depression for those who are different. © Reuters
Difference is not only defined by gender or nationality. TELL Japan, a bilingual hotline for people with depression, continues to receive more calls from returnee Japanese, who find themselves maladjusted to the Japanese workplace, than from foreigners, according to Vickie Skorji, TELL Lifeline's director.
In its effort to eradicate the causes of depression at work, the government implemented various laws. Work-reform laws for large companies, effective as of April 2019, cap the number of overtime hours to 45 hours a month to promote work-life balance and prevent karoshi, death by overwork.
More recently, the Diet passed the Harassment Regulation Act.
Jul 15
About a third of medical institutions are cutting summer bonuses to staff, a trade union said Monday, as many hospitals and clinics face a cash crunch, having had to delay routine treatments to make room for coronavirus patients.
(Japan Times)
Jul 15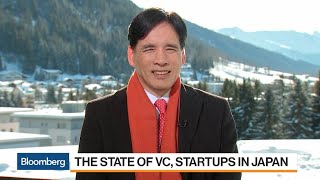 The Japanese government has chosen four urban areas as "global startup cities" in a program in which it aims to create its version of the US Silicon Valley.
(NHK)
Jul 12
More Japanese companies are using stocks as part of executive pay, seeking to shift management's focus to strategies that will increased share prices over the long term.
(Nikkei)
Jul 11
The operator of Muji stores announced on Friday that its US unit filed for Chapter 11 bankruptcy, joining a list of retailers that have collapsed as a result of the coronavirus pandemic.
(NHK)
Jul 11
A court in China has ruled that a Chinese filmmaker must compensate a Japanese production company for infringing on its copyright by using the firm's "Ultraman" character.
(NHK)
Jul 11
ANA Holdings said Friday it will end its recruiting activities for fiscal 2021 as the prolonged pandemic makes planning for the future difficult.
(Nikkei)
Jul 11
Japan's three major convenience-store operators are reporting a sharp drop in profits, as the coronavirus keeps customers at home.
(NHK)
Jul 09
Struggling businesses and other clients have left Japanese banks with record outstanding loans for a third straight month.
(NHK)
Jul 09
Carlos Ghosn, the former Nissan Motor Co chairman, wired $862,500 last year to a company managed by one of the two men who later helped him escape from Japan, U.S. prosecutors said in a Tuesday court filing.
(Japan Today)
Jul 08
Torrential rains in southwestern Japan forced more plants to close Tuesday as floodwaters poured into factories, knocked out power and threatened to cover roads.
(Nikkei)
---