Shoya Nakajima's and Takumi Minamino's first-half goals lead Japan to a 2-0 win away over Myanmar as the Samurai Blue opened their 2022 World Cup qualifying campaign with a victory.
Japan picked apart the Myanmar defense early and often, slowed nearly as much by Thuwanna YTC Stadium's soggy pitch as they were by their opponents in the first half. The second half of the Preliminary Round 2 Group H clash, however, was a different story as the hosts found new energy and confidence.
"We failed to add that extra goal that would ensure a win," head coach Hajime Moriyasu said. "And that's something we have to address moving forward. World Cup qualifying is a long hard road, but we can only deal with one game at a time, be prepared and ready to compete at our highest level."
Nakajima, who plays for Portuguese powerhouse Porto, opened the scoring in the 16th minute. The midfielder launched a rocket from outside the left corner of the area that sailed over keeper Kyaw Zin Phyo and just under the bar.
"I've been practicing my shooting," Nakajima said. "When I hit it from there they seem to go in."
"Myanmar fought really hard, and that we could score just twice reflects our current ability. We need to recognize that and concentrate going forward," he added.
A few minutes after Nakajima's shot, Kyaw made a super save on a hard headed shot from Bologna defender Takehiro Tomiyasu, but the keeper was unable get to Minamino's 26th-minute header. A diagonal cross from PSV Eindhoven's Ritsu Doan inside the left corner of the area found Minamino at the far post, and the Red Bull Salzburg marksman directed it in.
Nov 12
One month has passed since record rain brought by a strong typhoon caused extensive damage in much of Japan.
(NHK)
Nov 12
Two days after he fled in Osaka Prefecture, prosecutors on Monday caught a man indicted on drug charges who escaped while being transferred to police custody after his bail was revoked.
(Japan Times)
Nov 12
On Thursday evening, Emperor Naruhito will dress in pure white robes and be ushered into a dark wooden hall for his last major enthronement rite: spending the night with a "goddess."
(Japan Today)
Nov 11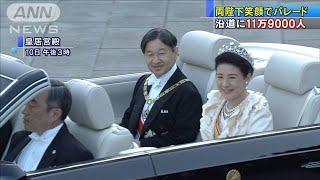 Japan's new Emperor and Empress enthralled people in Tokyo and around the nation with a lavish procession through the streets of the capital.
(NHK)
Nov 10
The suspect in a deadly arson attack in July on a Kyoto Animation Co studio has been questioned by police for the first time as he recovers from severe burns, investigative sources said Saturday.
(Japan Today)
Nov 09
Mt Sakurajima volcano shot smoke and ash miles into the sky on Friday in its biggest eruption in more than three years, Kyodo News reported.
(Japan Today)
Nov 09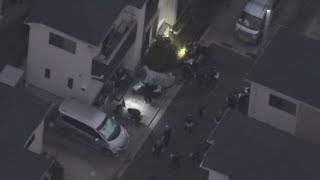 A 55-year-old man was found dead in his home in western Tokyo on Friday with more than 30 stab wounds while the property appeared to have been ransacked, police said.
(Japan Today)
Nov 09
The Japanese Prime Minister has apologized for the postponement of the planned introduction of private-sector English tests for university admission.
(NHK)
Nov 08
The season's first haul of snow crabs, a winter delicacy, has fetched record prices at a port in western Japan.
(NHK)
Nov 07
All 10 Shinkansen bullet trains that were damaged last month by Typhoon Hagibis in Nagano, central Japan, will be scrapped.
(NHK)
---