Donald Trump may be famous -- among other things -- for his book "The Art of the Deal." But last week Japanese Prime Minister Shinzo Abe schooled the obsessively transactional U.S. president on how a real deal is done.
With Chinese trade talks in tatters, U.S. farmers fuming over tariffs and impeachment now a live threat, Trump was desperate for a win on the global stage. Any win would do. Abe's team exploited Trump's anxiety and time pressures to score an artful dodge for Asia's number-two economy.
Trump can claim negotiating supremacy all he wants, but Abe pretty much gave him only what Barack Obama got back in 2016 when he was president.
Don't take my word for it. As Wendy Cutler, a key negotiator of the Trans-Pacific Partnership, tweeted: "Glad to see our President calling the Japan trade deal 'phenomenal.' Has anyone broken the news that it's amazingly similar to the provisions and market access commitments of TPP!!"
The #minideal hashtag trending on Twitter said it all. The pact on agriculture, notes Tobias Harris of strategic consultancy Teneo Intelligence, is "for the most part the same with TPP." Notable exceptions include rice, where the pact is in Japan's favor. The digital trade opening -- which lowers levies on transmitted videos, music and software -- mirrors TPP, while cuts in industrial tariffs here and there mean little pain for Abe's economy.
Japanese farmer harvests rice with a combine harvester: notable exceptions include rice, where the pact is in Japan's favor. © Getty Images
So far, the trade team led by Toshimitsu Motegi, now Abe's foreign minister, has quietly but firmly got the better of Trump's. In August, Motegi told Lighthizer: "You are the ones who want a quick agreement. I'm only offering things I can deliver on."
Days later, China's move to retaliate with $75 billion of tariffs on U.S. goods played right into Tokyo's hands. Team Trump blinked, dropping demands for low-tariff quotas on dairy and other products beyond what Japan accepted under TPP.
This slimmed-down deal matters, of course. Trump gets to tout selling more beef, cheese, corn, pork, wheat and wine: in theory, the pact reduces tariffs on $7.2 billion of agricultural goods. Abe gets Trump off his back for a while -- and wins a key bargaining chip. When Trump needed a victory the most, his pal Abe delivered.
Yet the accord, cobbled together in extreme haste, ignored the most contentious question: whether Trump will go ahead with 25% import taxes on cars and auto parts. It is less than comforting that U.S. officials qualified reassurances there was no plan to devastate Japan Inc. with the words "at this point."
Jun 04
Two Yomiuri Giants players have tested positive for the novel coronavirus, the Central League team announced Wednesday, casting a shadow over Nippon Professional Baseball's plan to start the 2020 season on June 19.
(Japan Today)
Jun 04
Japan has reported 31 new confirmed COVID-19 cases with the total reaching 17,031, according to the latest figures from the health ministry and local authorities on Wednesday.
(china.org.cn)
Jun 04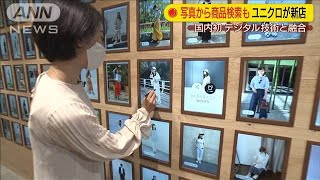 Japanese casual clothing chain Uniqlo will open a new outlet Friday in Tokyo's Harajuku neighborhood, marking a homecoming eight years in the making to the city's vibrant hub for youth fashion.
(Nikkei)
Jun 03
Japan's Prime Minister Abe Shinzo has effectively given up on plans to change the start of the nation's school year from April to September.
(NHK)
Jun 03
A hearing at a Tokyo court was suspended for hours on Tuesday after defense lawyers refused to wear face masks.
(NHK)
Jun 03
Japan approved Tuesday a PCR coronavirus test using saliva, which is much safer and easier compared with the currently dominant method, which collects mucus from the back part of the nose.
(Japan Times)
Jun 03
Experts in Japan are calling on people to use face masks cautiously in the summer when the risk of heatstroke increases.
(NHK)
Jun 02
Japan is considering easing entry bans on people from four Asia-Pacific countries where coronavirus infections are now apparently under control.
(NHK)
Jun 02
Regulations to protect workers in Japan from abusive bosses and colleagues took effect Monday to criticism that it only provides a road map to desk-bound bullies.
(Nikkei)
Jun 02
Many tourist spots across Japan reopened Monday, a week after the full lifting of a state of emergency, with precautions in place against the novel coronavirus amid growing concern over a second wave of infections.
(Kyodo)
---