More than 330 coins were found in the stomach of a dead alligator in a central Japan zoo in May, apparently having been swallowed over a span of decades as visitors tossed spare change into the pond while making a wish.
The death of the alligator at Higashiyama Zoo and Botanical Gardens in Nagoya was not related to the trove of largely 5- and 10-yen coins, but a veterinarian at the facility advised that throwing coins into the alligator pond would not bring good fortune.
The alligator was brought to the zoo in 1965 and died at the estimated age of 54. An autopsy showed no signs that the reptile had developed any type of organ failure due to the coins.
As alligators have a habit of storing pebbles in their stomachs to facilitate digestion, the old alligator could have swallowed coins together with pebbles.
Jun 05
As Japan returns to work from coronavirus restrictions, its notoriously crowded trains - almost a symbol of its celebrated work ethic - are raising fears about a resurgence of infections.
(Japan Today)
Jun 05
A Japanese district court on Thursday rejected a request by a man to overturn a prefectural commission's decision deeming him ineligible for victims' compensation as a surviving family member after his same-sex partner was murdered.
(Kyodo)
Jun 05
A 23-year-old university student was arrested Thursday in connection with the killing of three members of his family with arrows fired from a crossbow at his home in Hyogo, western Japan, police said.
(Kyodo)
Jun 05
Tokyo confirmed 28 new COVID-19 cases on Thursday, two days after Gov. Yuriko Koike issued a Tokyo Alert in a sign of a possible resurgence of infections in the capital.
(Japan Times)
Jun 05
The Universal Studios Japan movie theme park will prohibit visitors from giving high-fives or hugs to staff members in character costumes when it reopens Monday, the operator said Thursday.
(Japan Times)
Jun 05
Organizers of the 2020 Olympics and the Tokyo metropolitan government are moving away from holding celebrations this summer to mark one year before the delayed Olympics open, a source with knowledge of the matter said Thursday.
(Kyodo)
Jun 04
Two Yomiuri Giants players have tested positive for the novel coronavirus, the Central League team announced Wednesday, casting a shadow over Nippon Professional Baseball's plan to start the 2020 season on June 19.
(Japan Today)
Jun 04
Japan has reported 31 new confirmed COVID-19 cases with the total reaching 17,031, according to the latest figures from the health ministry and local authorities on Wednesday.
(china.org.cn)
Jun 04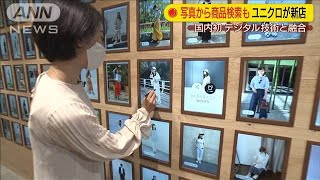 Japanese casual clothing chain Uniqlo will open a new outlet Friday in Tokyo's Harajuku neighborhood, marking a homecoming eight years in the making to the city's vibrant hub for youth fashion.
(Nikkei)
Jun 03
Japan's Prime Minister Abe Shinzo has effectively given up on plans to change the start of the nation's school year from April to September.
(NHK)
---