Mention the town of Nara to many people in Japan, and the first thing they'll think of isn't one of the city's historical temples or shrines, nor the city's former status as the capital of all Japan. Nope, for a lot of people, the next word that springs to mind after they hear "Nara" is "deer."
Nara Park is home to over 1,000 wild deer that freely roam the grounds. The animals are revered as messengers of one of the Shinto gods worshiped at nearby Kasuga shrine. They're also undeniably cute, and the standard must-do itinerary for visitors to Nara includes buying a pack of deer senbei (rice crackers), also sometimes called "deer cookies" in English, which are specially made for the deer to munch on.
▼ Some deer have even learned how to politely bow, showing off their good manners in order to earn more crackers.
マイミッチー
@maimichi1124
あいさつがきちんとできたから、シカせんべいをプレゼントしたよ。#奈良#春日大社#シカせんべい#お辞儀
Embedded video
2
5:36 PM - Aug 11, 2019
Twitter Ads info and privacy
See マイミッチー's other Tweets
Feeding Nara's deer some senbei isn't just a unique and memorable activity, but an extremely affordable one too. For almost three decades, a pack of 10 deer senbei has cost just 150 yen (US$1.40). However, as of October 1 the price has risen to 200 yen per pack, the first increase in 28 years, with increasing production costs and Japan's sales tax rising from eight percent to 10 as of October 1.
Considering that roughly 20 million deer senbei are sold every year, the 50-yen price bump stands to translate into an additional 100 million yen (US$926,000) in revenue for merchants and the Nara Deer Preservation Foundation, the owner of the deer sembei trademark. However, given the relatively small increase per individual customer, and the fact that a portion of deer sembei sales are used for deer welfare programs, there's unlikely to be much grumbling from consumers regarding the extra cost. Nonetheless, the Nara Deer Preservation Foundation has released a statement saying "We thank our DEAR customers in advance for their understanding." The deer themselves have yet to comment on the situation, though there's still a chance that some will make their displeasure at the tax increase known by once again eating local politicians' campaign posters.
Jun 04
Police in Aomori City have arrested a 35-year-old unemployed man on suspicion of killing his 61-year-old mother at their home last week.
(Japan Today)
Jun 04
Two Yomiuri Giants players have tested positive for the novel coronavirus, the Central League team announced Wednesday, casting a shadow over Nippon Professional Baseball's plan to start the 2020 season on June 19.
(Japan Today)
Jun 04
Japan has reported 31 new confirmed COVID-19 cases with the total reaching 17,031, according to the latest figures from the health ministry and local authorities on Wednesday.
(china.org.cn)
Jun 04
Tokyo has a spike yesterday of 34 infections and Gov. Koike put Tokyo on Alert. Basically Rainbow Bridge and the Metropolitan Government Building turned bright red.
(ONLY in JAPAN)
Jun 04
Prime Minister Abe Shinzo says he maintains the goal of raising the country's minimum wage, while taking into account the situations of small- and medium-sized companies reeling from the impact of the coronavirus pandemic.
(NHK)
Jun 04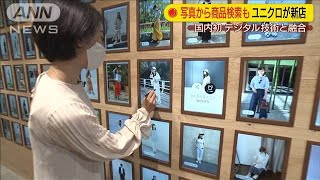 Japanese casual clothing chain Uniqlo will open a new outlet Friday in Tokyo's Harajuku neighborhood, marking a homecoming eight years in the making to the city's vibrant hub for youth fashion.
(Nikkei)
Jun 04
The Chinese government has stepped up the number of visas being issued to Japanese citizens after limiting it for months following the coronavirus pandemic, a diplomatic source familiar with bilateral ties said Wednesday.
(Kyodo)
Jun 03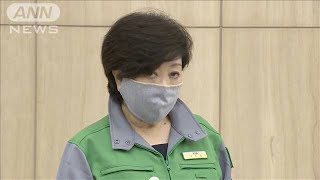 Officials in Tokyo have issued an alert after confirming the highest daily tally of coronavirus infections in weeks.
(NHK)
Jun 03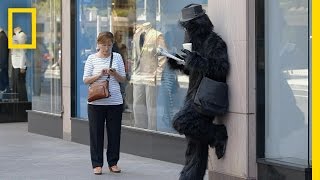 A Yokohama suburb looks to forbid people from using smartphones while walking on roads or in public spaces, in hopes of preventing accidents caused by distracted pedestrians.
(Nikkei)
Jun 03
Japan's Diet on Tuesday enacted a revised road traffic law that will impose tougher penalties on drivers involved in road rage incidents.
(NHK)
---