Hardly a day goes by without news of SoftBank Group Chairman and CEO Masayoshi Son. The global technology investor is convinced that the future belongs to artificial intelligence, but he is also dissatisfied with his performance today and what he sees as a lack of drive in the Japanese business world.
In a 90-minute interview with Nikkei Business magazine, Son spoke with passion about his dreams and regrets.
Q: You have been looking at many companies abroad. What do you think of Japan's business environment today?
A: It's extremely dire. The biggest problem is that entrepreneurial spirit is fading compared with the days before and after World War II, or at the end of the Edo period. Some say that it's OK if Japan settles for a small but beautiful country. I say that businesses are doomed once we begin to think like that. A balanced contraction is still just a contraction. Which would be fine if things could stay contained within Japan, like during the isolationism of the Edo period.
Meanwhile, the world is changing rapidly. The U.S.'s technological evolution marches on, China is now a giant, and Southeast Asia is expanding quickly. But young businessmen here in Japan are no longer interested in venturing overseas. The number of students studying abroad has also plunged. Japan's businessmen have become herbivores, and they lack vitality. I think education and ideology play a significant role in this.
Until the 1980s and the '90s, Japan was a global leader in electronics. It has since lost all of that momentum, and the number of fields where Japan leads the world has shrank. There's just a handful left, in parts and autos. It is as if Japan has completely faded away as a technological leader.
At the same time, China was once considered a producer of cheap knockoffs of Western and Japanese items. But now it is one of the world's top players in terms of technology and has far surpassed Japan. I think this is a huge problem in terms of Japan losing its competitiveness.
Japan also used to be the top player in semiconductors but has since completely lost that position. In that sense, Japan's economy has seen zero growth, especially in the last 30 years, which is an extremely bad place to be. Aiming for a small peace in a small village is fine, but then you get left behind by the rest of the world. I feel that Japan could end up as an island nation completely forgotten by the world.
Jul 15
About a third of medical institutions are cutting summer bonuses to staff, a trade union said Monday, as many hospitals and clinics face a cash crunch, having had to delay routine treatments to make room for coronavirus patients.
(Japan Times)
Jul 15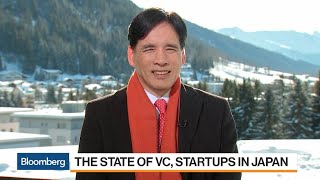 The Japanese government has chosen four urban areas as "global startup cities" in a program in which it aims to create its version of the US Silicon Valley.
(NHK)
Jul 12
More Japanese companies are using stocks as part of executive pay, seeking to shift management's focus to strategies that will increased share prices over the long term.
(Nikkei)
Jul 11
The operator of Muji stores announced on Friday that its US unit filed for Chapter 11 bankruptcy, joining a list of retailers that have collapsed as a result of the coronavirus pandemic.
(NHK)
Jul 11
A court in China has ruled that a Chinese filmmaker must compensate a Japanese production company for infringing on its copyright by using the firm's "Ultraman" character.
(NHK)
Jul 11
ANA Holdings said Friday it will end its recruiting activities for fiscal 2021 as the prolonged pandemic makes planning for the future difficult.
(Nikkei)
Jul 11
Japan's three major convenience-store operators are reporting a sharp drop in profits, as the coronavirus keeps customers at home.
(NHK)
Jul 09
Struggling businesses and other clients have left Japanese banks with record outstanding loans for a third straight month.
(NHK)
Jul 09
Carlos Ghosn, the former Nissan Motor Co chairman, wired $862,500 last year to a company managed by one of the two men who later helped him escape from Japan, U.S. prosecutors said in a Tuesday court filing.
(Japan Today)
Jul 08
Torrential rains in southwestern Japan forced more plants to close Tuesday as floodwaters poured into factories, knocked out power and threatened to cover roads.
(Nikkei)
---