Japanese weather forecasters warn that a large and violent typhoon may approach wide areas from western to northern Japan over the weekend.
The Meteorological Agency says Typhoon Hagibis is heading northwest near the Mariana Islands as of Tuesday evening, Japan time.
The agency says the typhoon could come very close to western and eastern Japan before moving toward northern Japan on Saturday through Sunday.
Winds will begin to grow strong in the Ogasawara Islands on Wednesday, and seas will become very rough from Thursday.
Rough sea conditions are forecast also for the Daitojima region in Okinawa Prefecture and the Amami region in Kagoshima Prefecture from Thursday. Waves will be high along the Pacific coast of eastern and western Japan from Friday.
The agency says Hagibis developed rapidly in 24 hours into what US weather officials call a super-typhoon. In the US, a typhoon packing winds up to around 210 kilometers per hour is categorized as a super-typhoon.
The agency says Hagibis's central atmospheric pressure decreased by 77 hectopascals from Sunday to Monday.
Professor Kazuhisa Tsuboki of Nagoya University says it is rare for a typhoon to develop so sharply within a day. A decrease of around 40 hectopascals within 24 hours is said to be a rapid development, a phenomenon typical of powerful typhoons.
He attributes the rapid development to high sea water temperatures in areas the typhoon has travelled through. He warns that Hagibis may maintain its power as it approaches Japan, because seawater around the county is warmer than average.
Feb 27
The Japanese government is stepping up its protective measures, with a proposed pause on large public gatherings.
(NHK)
Feb 27
The organizing committee of the Tokyo Olympic and Paralympic Games has stressed it has not started discussions on whether to suspend or postpone the Games due to the ongoing new coronavirus outbreak.
(NHK)
Feb 27
Suggestions by a senior International Olympics Committee member that the Tokyo Games could be canceled if the coronavirus outbreak is not contained by May drew a swift reaction from Japanese officials, while sponsoring companies are anxiously awaiting the fate of the world's biggest sporting event.
(Nikkei)
Feb 27
A court in Japan on Wednesday ruled for the first time that special trials for segregated leprosy patients set up outside of standard courtrooms in the past were unconstitutional.
(Japan Times)
Feb 27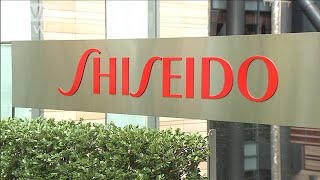 More and more Japanese companies are responding to the virus by having their staff work from home.
(NHK)
Feb 27
A health ministry panel approved Wednesday the production and sale of a gene therapy for treating spinal muscular atrophy, a rare incurable disease that destroys muscle function through a decrease in motor neuron cells.
(Japan Times)
Feb 26
National and other public universities in Japan have begun staging their entrance exams, with precautions taken against the new coronavirus.
(NHK)
Feb 26
Japan's government has decided on a basic policy for measures to protect against a domestic outbreak of the new coronavirus. It includes asking people with minor symptoms to recuperate at home, in order to secure adequate care at medical facilities for those who are seriously ill.
(NHK)
Feb 26
Chitetsu Watanabe, a 112-year-old who was recognized by Guinness World Records earlier this month as the world's oldest living man, died Sunday at the nursing home where he resided, his family said.
(Japan Times)
Feb 26
Black swans and domestic miscalculations push Abenomics to the brink
(Nikkei)
---