Nissan Motor has appointed senior vice president Makoto Uchida to be its next president and chief executive officer. His predecessor, Hiroto Saikawa, resigned in September over his overcompensation.
Nissan's board of directors met on Tuesday to choose the new CEO.
Uchida will be tasked to review the company's relationship with alliance partner Renault and improve Nissan's performance.
The board also named Mitsubishi Motors' chief operating officer Ashwani Gupta as Nissan's COO. Gupta is originally from Renault.
The directors also decided to appoint Nissan's senior vice president Jun Seki as vice COO.
Nissan says it will aim for the personnel changes to take effect on January 1 at the latest.
Uchida is 53 years old. He joined Nissan in 2003 after working for a trading company. He has headed Nissan's joint venture in China since last year.
日産自動車は新たな社長に専務執行役員の内田誠氏が昇格する人事を決めました。  日産自動車・木村康取締役会議長:「取締役会としては内田氏が今後の日産自動車を前進させるのにふさわしいリーダーであると判断致しました」  日産の新たな社長に就く内田氏は、専務執行役員で中国事業のトップを務めています。日産は去年、ゴーン前会長が逮捕・起訴され、その後、西川前社長がガバナンス改善などを進めていました。しかし、西川氏自身に過去の不正報酬問題が明らかになった後、先月に社長を辞任したため後任選びを急いでいました。日産は53歳の内田氏でトップの若返りを図り、ナンバー2のCOO(最高執行責任者)にはルノーの幹部だったアシュワニ・グプタ氏が就き、ルノーとの提携を強化しながら早期の業績回復を目指します。来年1月までに新体制に移行する方針です。
Jul 15
About a third of medical institutions are cutting summer bonuses to staff, a trade union said Monday, as many hospitals and clinics face a cash crunch, having had to delay routine treatments to make room for coronavirus patients.
(Japan Times)
Jul 15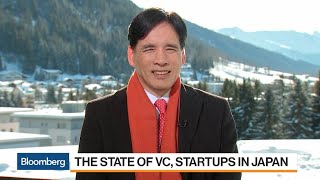 The Japanese government has chosen four urban areas as "global startup cities" in a program in which it aims to create its version of the US Silicon Valley.
(NHK)
Jul 12
More Japanese companies are using stocks as part of executive pay, seeking to shift management's focus to strategies that will increased share prices over the long term.
(Nikkei)
Jul 11
The operator of Muji stores announced on Friday that its US unit filed for Chapter 11 bankruptcy, joining a list of retailers that have collapsed as a result of the coronavirus pandemic.
(NHK)
Jul 11
A court in China has ruled that a Chinese filmmaker must compensate a Japanese production company for infringing on its copyright by using the firm's "Ultraman" character.
(NHK)
Jul 11
ANA Holdings said Friday it will end its recruiting activities for fiscal 2021 as the prolonged pandemic makes planning for the future difficult.
(Nikkei)
Jul 11
Japan's three major convenience-store operators are reporting a sharp drop in profits, as the coronavirus keeps customers at home.
(NHK)
Jul 09
Struggling businesses and other clients have left Japanese banks with record outstanding loans for a third straight month.
(NHK)
Jul 09
Carlos Ghosn, the former Nissan Motor Co chairman, wired $862,500 last year to a company managed by one of the two men who later helped him escape from Japan, U.S. prosecutors said in a Tuesday court filing.
(Japan Today)
Jul 08
Torrential rains in southwestern Japan forced more plants to close Tuesday as floodwaters poured into factories, knocked out power and threatened to cover roads.
(Nikkei)
---