Masayoshi Son's startups have had a rough few months, from a botched initial public offering by WeWork to a sharp decline in shares of Uber Technologies Inc.
Now analysts are beginning to calculate that the damage for Son's SoftBank Group Corp. will likely reach into the billions of dollars.
Mitsubishi UFJ Morgan Stanley Securities Co. cut its profit estimate for SoftBank's Vision Fund, its main investment vehicle, by ¥580 billion ($5.4 billion) to an operating loss of ¥367.6 billion for the September quarter, citing declines in the stock prices of Uber and Slack Technologies Inc. and the withdrawn WeWork IPO. It also reduced SoftBank Group's fiscal year operating profit by the same amount to ¥1.01 trillion.
Son is going through a particularly rocky stretch after repositioning SoftBank from a telecom operator into an investment conglomerate, with stakes in scores of startups around the world.
He built a personal fortune of about $14 billion with strategic bets on companies such as China e-commerce giant Alibaba Group Holding Ltd. But the recent troubles have weighed on SoftBank's shares, pushing them down about 30 percent from their peak earlier this year as investors grow skittish about startup valuations.
Jul 15
About a third of medical institutions are cutting summer bonuses to staff, a trade union said Monday, as many hospitals and clinics face a cash crunch, having had to delay routine treatments to make room for coronavirus patients.
(Japan Times)
Jul 15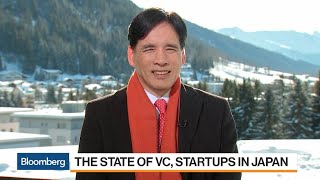 The Japanese government has chosen four urban areas as "global startup cities" in a program in which it aims to create its version of the US Silicon Valley.
(NHK)
Jul 12
More Japanese companies are using stocks as part of executive pay, seeking to shift management's focus to strategies that will increased share prices over the long term.
(Nikkei)
Jul 11
The operator of Muji stores announced on Friday that its US unit filed for Chapter 11 bankruptcy, joining a list of retailers that have collapsed as a result of the coronavirus pandemic.
(NHK)
Jul 11
A court in China has ruled that a Chinese filmmaker must compensate a Japanese production company for infringing on its copyright by using the firm's "Ultraman" character.
(NHK)
Jul 11
ANA Holdings said Friday it will end its recruiting activities for fiscal 2021 as the prolonged pandemic makes planning for the future difficult.
(Nikkei)
Jul 11
Japan's three major convenience-store operators are reporting a sharp drop in profits, as the coronavirus keeps customers at home.
(NHK)
Jul 09
Struggling businesses and other clients have left Japanese banks with record outstanding loans for a third straight month.
(NHK)
Jul 09
Carlos Ghosn, the former Nissan Motor Co chairman, wired $862,500 last year to a company managed by one of the two men who later helped him escape from Japan, U.S. prosecutors said in a Tuesday court filing.
(Japan Today)
Jul 08
Torrential rains in southwestern Japan forced more plants to close Tuesday as floodwaters poured into factories, knocked out power and threatened to cover roads.
(Nikkei)
---