An art exhibition that sparked controversy for featuring a statue symbolizing "comfort women" reopened Tuesday in Nagoya, with organizers placing tighter security and limiting the number of visitors after it was abruptly closed two months ago following threats.
The statue, sculpted by a South Korean husband-and-wife team, and other works that had been on display at the exhibition — titled "After 'Freedom of Expression?'" — before the shutdown will continue to be shown until the art festival ends on Oct. 14.
The exhibition at the Aichi Triennale 2019 was canceled three days after its Aug. 1 opening, with organizers citing security reasons after receiving numerous complaints and threats.
It showcased art works previously not shown due to what critics call censorship, including a piece on Japan's imperial system, besides the statue symbolizing comfort women.
The term "comfort women" is a euphemism used to refer to women who provided sex, including those who did so against their will, for Japanese troops before and during World War II.
Critics and many artists have argued that the shutdown was an act of censorship, rather than one of safety.
The tighter security measures introduced Tuesday include baggage inspections using metal detectors.
Jun 05
As Japan returns to work from coronavirus restrictions, its notoriously crowded trains - almost a symbol of its celebrated work ethic - are raising fears about a resurgence of infections.
(Japan Today)
Jun 05
A Japanese district court on Thursday rejected a request by a man to overturn a prefectural commission's decision deeming him ineligible for victims' compensation as a surviving family member after his same-sex partner was murdered.
(Kyodo)
Jun 05
A 23-year-old university student was arrested Thursday in connection with the killing of three members of his family with arrows fired from a crossbow at his home in Hyogo, western Japan, police said.
(Kyodo)
Jun 05
Tokyo confirmed 28 new COVID-19 cases on Thursday, two days after Gov. Yuriko Koike issued a Tokyo Alert in a sign of a possible resurgence of infections in the capital.
(Japan Times)
Jun 05
The Universal Studios Japan movie theme park will prohibit visitors from giving high-fives or hugs to staff members in character costumes when it reopens Monday, the operator said Thursday.
(Japan Times)
Jun 05
Organizers of the 2020 Olympics and the Tokyo metropolitan government are moving away from holding celebrations this summer to mark one year before the delayed Olympics open, a source with knowledge of the matter said Thursday.
(Kyodo)
Jun 04
Two Yomiuri Giants players have tested positive for the novel coronavirus, the Central League team announced Wednesday, casting a shadow over Nippon Professional Baseball's plan to start the 2020 season on June 19.
(Japan Today)
Jun 04
Japan has reported 31 new confirmed COVID-19 cases with the total reaching 17,031, according to the latest figures from the health ministry and local authorities on Wednesday.
(china.org.cn)
Jun 04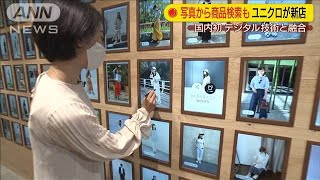 Japanese casual clothing chain Uniqlo will open a new outlet Friday in Tokyo's Harajuku neighborhood, marking a homecoming eight years in the making to the city's vibrant hub for youth fashion.
(Nikkei)
Jun 03
Japan's Prime Minister Abe Shinzo has effectively given up on plans to change the start of the nation's school year from April to September.
(NHK)
---