Japan captain Michael Leitch said Sunday's historic win over Scotland at the Rugby World Cup was the Brave Blossoms' way of helping the nation in the aftermath of Typhoon Hagibis and thanking those that helped put the game on.
"Before the match started, at the team hotel, the players already knew how this game was more than just us, that a lot of people suffered in the typhoon," he said following the 28-21 win in Yokohama that sees Japan make the quarterfinals for the first time.
"A lot of people did a lot of hard work to make this game happen. There were guys up late last night with sponges. We are grateful for the opportunity to inspire Japan and we showed that for 80 minutes tonight."
Man-of-the-match Kenki Fukuoka also praised those that had helped put the game on.
"A lot of people made efforts to realize this match today," he said. "I first of all want to thank them and to repay them I was determined to produce a result that would be an empowerment to the Japanese people."
(Japan players observe a moment of silence ahead of a Rugby World Cup Pool A match against Scotland in Yokohama, near Tokyo, on Oct. 13, 2019, in memory of the victims of Typhoon Hagibis that ripped through wide areas of Japan the previous day.)
Sunday's game at International Stadium Yokohama (Nissan Stadium) only got the go-ahead at 10:30 a.m. following a detailed inspection and discussions with local authorities. Typhoon Hagibis left at least 35 dead and nearly 20 others missing.
Jul 10
The number of new daily coronavirus infections in Tokyo hit a single-day record of 224 on Thursday, the metropolitan government said.
(Japan Today)
Jul 10
Officials of Tokyo's Shinjuku Ward say they will offer 100,000 yen, or about 930 dollars, to residents infected with the coronavirus.
(NHK)
Jul 10
A 24-year-old woman in custody after she caused the death of her 3-year-old daughter by leaving her alone at their residence for more than one week barricaded her inside with furniture, police have revealed, reports Fuji News Network (July 9).
(tokyoreporter.com)
Jul 10
Japan will tighten its criteria for supporting exports of coal-fired power plants amid criticism that the practice goes against global efforts to curb global warming.
(Japan Times)
Jul 10
The tourism industry in Japan came to a screeching halt earlier this year with the beginning of the coronavirus pandemic, as pretty much the whole country stayed home for both cherry blossom season and the Golden Week vacation period, two of the spring's busiest travel periods.
(soranews24.com)
Jul 10
The Tokyo Olympic and Paralympic organizing committee will issue ticket refunds to people unable to attend the games due to their one-year postponement, sources close to the matter said Thursday.
(Japan Times)
Jul 09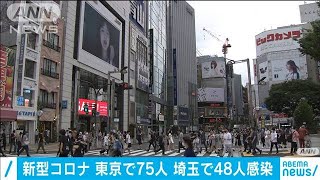 Japanese authorities reported Wednesday that 157 more people have been infected with the coronavirus.
(NHK)
Jul 09
Pounding rain that already caused deadly floods in southern Japan was moving northeast Wednesday, battering large areas of Japan's main island, swelling more rivers, triggering mudslides and destroying houses and roads. At least 58 people have died in several days of flooding.
(Japan Today)
Jul 09
Struggling businesses and other clients have left Japanese banks with record outstanding loans for a third straight month.
(NHK)
Jul 09
Carlos Ghosn, the former Nissan Motor Co chairman, wired $862,500 last year to a company managed by one of the two men who later helped him escape from Japan, U.S. prosecutors said in a Tuesday court filing.
(Japan Today)
---