Long queues for replica shirts, desperate searches for tickets and TV stations showing Japan's wins on a loop: excitement is building ahead of the host nation's historic Rugby World Cup quarterfinal against South Africa.
In baseball-mad Japan, rugby coverage is still secondary to the national passion but a day before kick-off against the Springboks, the oval-ball game was having its moment in the Land of the Rising Sun.
The Yomiuri Shimbun educated its millions of readers on scrummaging technique in a piece entitled: "The scrum of Sakura (Cherry Blossoms, the Japan team's original nickname), a precision machine."
The article explained some of the mysteries of the scrum to a public perhaps not au fait with some of the finer points of the set-piece, noting how the forwards adjust their body position by a matter of centimeters to achieve maximum pressure.
Even the financial press have been carrying rugby articles, with the Nikkei business daily drafting in former player Kensuke Iwabuchi to comment on Sunday's match-up -- Japan's World Cup quarterfinal.
Iwabuchi said the key to the match would lie in "discipline and patience" and noted how home advantage was proving to be a critical factor in the Brave Blossoms' winning streak.
"The cheers from the crowd has been a big supporting force. In the match against Scotland, it was as if the 15 were not fighting against 15 but 70,015," he said, adding that tickets had been sold out for almost all matches.
Jul 10
The Tokyo Olympic and Paralympic organizing committee will issue ticket refunds to people unable to attend the games due to their one-year postponement, sources close to the matter said Thursday.
(Japan Times)
Jul 08
Japan will consider easing travel restrictions for athletes from abroad for next year's Tokyo Olympics and Paralympics in a bid to hold the Summer Games even if the global coronavirus pandemic is not completely under control by then, several sources close to the matter said Tuesday.
(Kyodo)
Jul 07
A wide-ranging survey conducted by the Japan News Network (JNN) found that 77 percent of those questioned said that the Tokyo Olympics "cannot be held" next year, it was announced on Monday.
(Japan Today)
Jul 05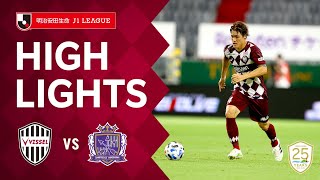 The top J1 division of Japan's professional soccer league, J.League, which postponed all official matches in February in response to the coronavirus outbreak, has resumed play without spectators.
(NHK)
Jun 29
Second-favorite Chrono Genesis blitzed the field Sunday to claim the Takarazuka Kinen at Hanshin Racecourse.
(Japan Times)
Jun 23
Japanese high school baseball players, heartbroken because their annual tournament was canceled due to the pandemic, are getting a consolation prize: a spoonful of dirt.
(Japan Today)
Jun 23
There was a great sense of sadness when it was announced by F1 officials that the Japanese Grand Prix in 2020 would be cancelled.
(newsonjapan.com)
Jun 23
Over the years, it's fair to say that Japanese professional wrestlers haven't had a fair opportunity to shine in WWE.
(newsonjapan.com)
Jun 22
Yamaha Corporation offers a wide variety of products and services. It is the biggest piano manufacturing firm globally.
(newsonjapan.com)
Jun 21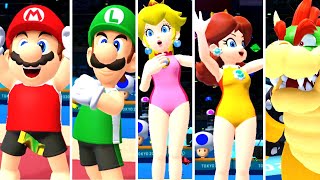 This video shows all characters playing Gymnastics - Floor Exercise in Mario and Sonic at the Olympic Games Tokyo 2020.
(MarioGamers)
---