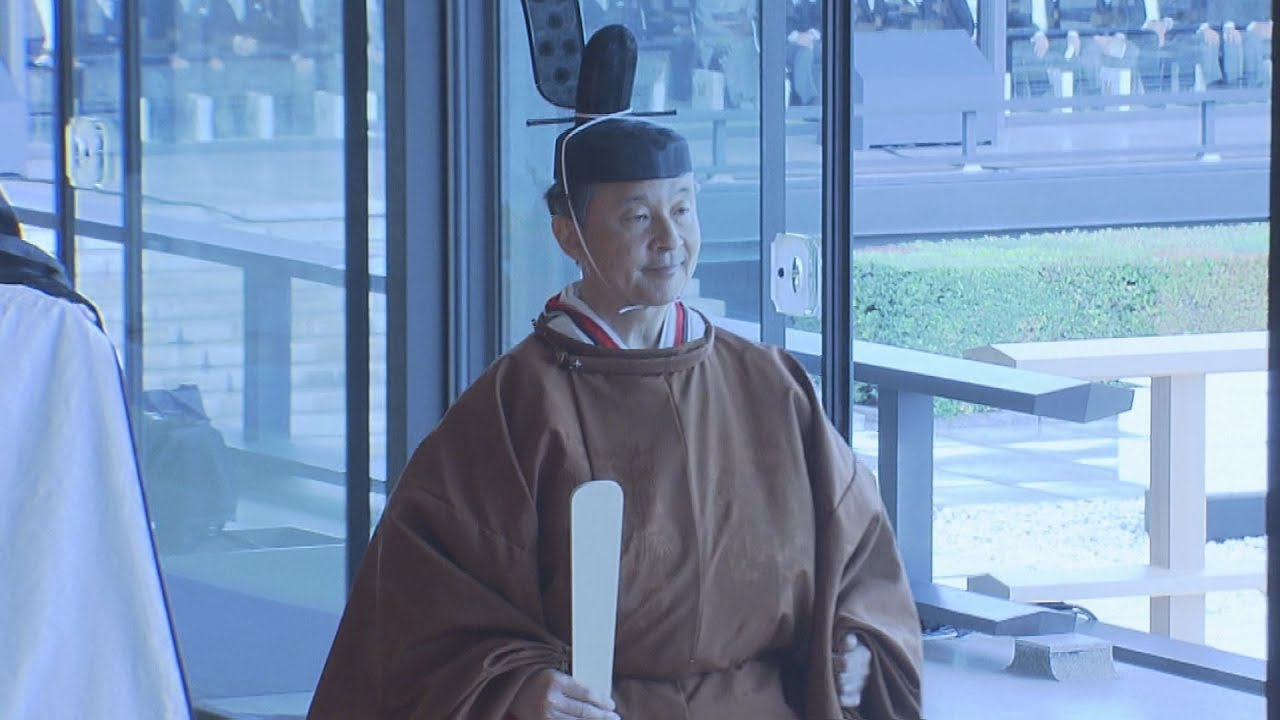 Emperor Naruhito officially declared his enthronement to world representatives on Tuesday in a ceremony that was conducted amid relative peace and calm.
The last time the event was held, three decades ago, extremists fighting against the imperial system carried out multiple terror attacks.
About 2,000 guests from home and abroad attended Tuesday's ceremony, and some 26,000 police officers were mobilized from across Japan — stepping up security checks and traffic controls around the Imperial Palace and other parts of central Tokyo. An anti-terrorist squad was also deployed to keep watch for threats such as drones in the sky.
As of Tuesday afternoon, there had been no reports of major incidents or obstruction. At least one rally against the enthronement ceremony was held inside a building near JR Shinbashi Station shortly after 1 p.m., when the ceremony was being held at the Imperial Palace.
When Emperor Naruhito's father proclaimed his enthronement before about 2,200 guests from home and abroad on Nov. 12, 1990, tensions were higher, however.
From that morning, a spate of violence by radicals opposing the ceremony gripped Tokyo and surrounding prefectures, according to media reports at that time. Some mortars were fired toward the Imperial Palace, and others into Self-Defense Forces bases, and fires sparked by timed incendiary devices destroyed parts of shrines. A separate blaze led to the suspension of train services on the Yamanote and Keihin Tohoku lines, affecting tens of thousands of passengers.
According to a National Police Agency report filed at the time, there were 40 terror attacks in six prefectures, including 34 in Tokyo that day alone, despite the largest deployment of security forces, mostly around the imperial properties.
Thousands of protesters joined demonstrations and rallies across Tokyo to call for "crushing the enthronement ritual," according to the media reports.
Jun 04
Two Yomiuri Giants players have tested positive for the novel coronavirus, the Central League team announced Wednesday, casting a shadow over Nippon Professional Baseball's plan to start the 2020 season on June 19.
(Japan Today)
Jun 04
Japan has reported 31 new confirmed COVID-19 cases with the total reaching 17,031, according to the latest figures from the health ministry and local authorities on Wednesday.
(china.org.cn)
Jun 04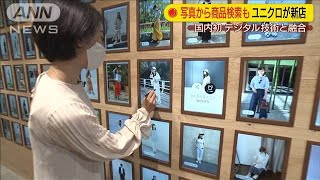 Japanese casual clothing chain Uniqlo will open a new outlet Friday in Tokyo's Harajuku neighborhood, marking a homecoming eight years in the making to the city's vibrant hub for youth fashion.
(Nikkei)
Jun 03
Japan's Prime Minister Abe Shinzo has effectively given up on plans to change the start of the nation's school year from April to September.
(NHK)
Jun 03
A hearing at a Tokyo court was suspended for hours on Tuesday after defense lawyers refused to wear face masks.
(NHK)
Jun 03
Japan approved Tuesday a PCR coronavirus test using saliva, which is much safer and easier compared with the currently dominant method, which collects mucus from the back part of the nose.
(Japan Times)
Jun 03
Experts in Japan are calling on people to use face masks cautiously in the summer when the risk of heatstroke increases.
(NHK)
Jun 02
Japan is considering easing entry bans on people from four Asia-Pacific countries where coronavirus infections are now apparently under control.
(NHK)
Jun 02
Regulations to protect workers in Japan from abusive bosses and colleagues took effect Monday to criticism that it only provides a road map to desk-bound bullies.
(Nikkei)
Jun 02
Many tourist spots across Japan reopened Monday, a week after the full lifting of a state of emergency, with precautions in place against the novel coronavirus amid growing concern over a second wave of infections.
(Kyodo)
---