Japan's Environment Minister is telling children not to touch any unusual ants if they see one. The warning comes after at least 50 queens of a poisonous species of fire ant were found in a Tokyo port facility.
The queen ants were discovered in September and this month in nests at Aomi Pier in Tokyo's Koto Ward. The venomous ants are native to South America. A fire ant sting can cause severe pain.
Environment Minister Shinjiro Koizumi visited a community center for children near the pier on Thursday, and explained the dangers of fire ants.
Koizumi showed the children photos and specimens of fire ants, and said they can be found living in cracks in asphalt roads.
Koizumi told the children that if they come across an unusual ant, they should avoid any contact with it and call the environment ministry immediately.
Feb 21
A wave of influenza has been significantly waning in Japan compared with last year, government data has shown, as many people have become wary of infection with a new pneumonia-causing coronavirus.
(Japan Times)
Feb 20
The Japan Aerospace Exploration Agency, or JAXA, has announced plans to send a probe to one of Mars' moons and bring back samples from its surface.
(NHK)
Feb 20
The gambling industry has seen massive growth in recent years, thanks to the increased penetration of the Internet.
(newsonjapan.com)
Feb 19
The Cabinet on Tuesday approved a bill designed to help companies develop secure 5G mobile networks and drone technologies amid growing alarm among policymakers about the increasing influence of Chinese technology.
(Japan Times)
Feb 12
A decision by the government to stop recommending adolescent girls receive an HPV vaccination will likely result in almost 11,000 deaths from cervical cancer if it is not reversed, according to a study in a prestigious medical journal.
(Japan Times)
Feb 10
Japan on Sunday put a new spy satellite into orbit that is expected to help the government capture images of North Korean missile sites.
(Japan Times)
Feb 10
Japan saw the lowest number of flu patients late-January in roughly 10 years, in part due to preventive measures against the Wuhan coronavirus that has spread throughout the world, authorities said.
(Nikkei)
Feb 05
Scientists in Japan say one in two sufferers of the new coronavirus may have been infected by a person with no symptoms at the time.
(NHK)
Feb 01
People around the world are buying up protective face masks in hopes of keeping the new virus from China at bay.
(Japan Times)
Jan 30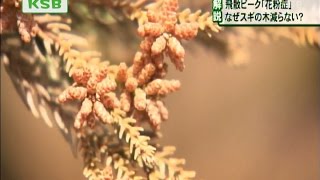 The hay fever season is set to begin earlier than usual in Japan this year due to a warmer-than-average winter, a weather information provider said Wednesday.
(Japan Times)
---