As wholesale prices skyrocket for Pacific flying squid amid a record low catch in Japan, processing companies in the "squid town" of Hakodate, Hokkaido, are scrambling to stay afloat.
The squid shortage, caused by fluctuations in ocean temperatures, years of overfishing and lenient regulations, has seen local profits tumble.
Figures released by the city's regional wholesale market show the haul from June to September was the lowest since collection of monthly data began in 2005, and half the amount from the same period last year.
As a countermeasure against rising prices, the city is creating incentives for squid processors through a local subsidy program in an effort to save the industry.
"I go out fishing and sometimes I can't catch even one squid. There aren't enough to catch anymore," said Junichi Wakamatsu, 61, a veteran fisherman in Hakodate.
Although the season gets underway in June, only 337 tons of fresh squid reached Hakodate's market through September, significantly below the previous low of 661 tons caught last year in the same period.
At the Hakodate Squid Festival in early October, when fans tuck into the city's favorite squid dishes each year, some vendors were forced to close due to the shortage.
Later the same month, at the regional wholesale market, buyers bid on the scant squid stocks in a building that once housed box upon box of the fish for processing. "The prices have just shot through the roof," lamented Satoshi Kamata, 31, of squid processor Ebisu Shokai in Hakodate.
Feb 27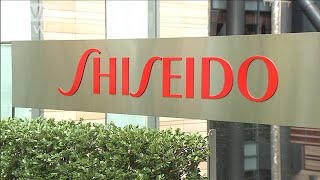 More and more Japanese companies are responding to the virus by having their staff work from home.
(NHK)
Feb 26
Black swans and domestic miscalculations push Abenomics to the brink
(Nikkei)
Feb 25
Continued uncertainty surrounding details of a new law on foreign investment is likely to dent appetite toward Japan, experts warned.
(Nikkei)
Feb 25
Toyota Motor restarted its fourth and final Chinese assembly plant following a nearly monthlong shutdown sparked by the deadly coronavirus outbreak.
(Nikkei)
Feb 23
The novel coronavirus outbreak has forced as much as 56 Japanese companies to disclose that they will downgrade earnings forecasts or expect a significant slow down of sales, according to credit research specialist Tokyo Shoko Research.
(Nikkei)
Feb 21
Foreign investors purchasing a 1% or more stake in a Japanese company will be subject to prescreening if the target company is included in 12 specified sectors deemed critical to national security, such as arms, aircraft and space-related industries, Nikkei has learned.
(Nikkei)
Feb 21
Twenty-three providers of cashless payment services have registered to participate in a government-led reward-point program for holders of My Number social security and tax identification cards, the internal affairs ministry said Wednesday.
(Japan Times)
Feb 20
Multinational companies are avoiding travel to and from Japan over fears the country could be the next hot spot in the coronavirus outbreak.
(Nikkei)
Feb 20
The spread of the new coronavirus has prompted some Japanese companies to alter their work schedules, or even tell staff to stay home.
(NHK)
Feb 19
Nissan Motor held an extraordinary shareholders meeting on Tuesday, as it struggles to rebuild itself under new leadership. 666 people gathered in Yokohama. They approved a new board of directors led by current President and CEO Makoto Uchida.
(NHK)
---