Japan's economic professors frequently draw on a common saying as a metaphor to teach students about diminishing returns: The first beer of the night is incredibly satisfying, the second one not as much.
Now this lesson is playing out in Japan's monetary policy, as the Bank of Japan weighs taking interest rates further into negative territory even as lenders approach their hard lower limit of 0%.
"We have a special contractual agreement to hold lending rates at zero even if the Tokyo interbank offered rate goes negative," said Concordia Financial Group President Kenichi Kawamura at an earnings conference on Monday. Concordia is the parent of The Bank of Yokohama.
Banks often lend to companies at a set premium above Tibor. This means that when the interbank rate falls, lending rates fall too.
The three-month Tibor stands at 0.6727%, "If we bring interest rates further into the negative, Tibor will enter negative territory as well," a central bank official said.
In reality, Japanese banks do not have the option of lending at negative rates. The Financial Law Board, an advisory body of lawyers sponsored by the BOJ, issued an opinion in February 2016 that banks should not lend money at negative rates. Since borrowers pay interest as a price for financing, negative rates just mean that they no longer have to pay this price, the board concluded.
BOJ Gov. Haruhiko Kuroda has hinted that more easing could be in the offing. The fact that the interest rate is at minus 0.1% "doesn't mean that no further reduction is possible," he said last month after the latest policy meeting.
Negative rates are intended to lower the hurdle for borrowing and spur economic activity. But once lending rates hit the floor at zero, there is limited benefit from pushing interest rates further into negative territory.
Dec 11
Ever since the Japanese authorities announced last year that they would be opening up bidding for the country's first
casino licenses
, there has been furious speculation over where will become "the Macau of Japan".
(newsonjapan.com)
Dec 11
The government said Tuesday it hopes to double the country's output of wagyu beef, known for its tenderness and marbled fat, to 300,000 tons by fiscal 2035 amid rising overseas demand.
(Japan Times)
Dec 11
Foreigners are descending upon the northern Japanese ski resort of Niseko in droves, lured by not only its renowned powder snow, but also land prices that remain remarkably affordable even after sharp rises in recent years.
(Nikkei)
Dec 10
The Liberal Democratic Party's tax panel is considering giving preferential tax treatment to mobile phone carriers and others to help spread fifth-generation, or 5G, high-speed wireless communications services.
(Japan Times)
Dec 10
Restaurant operator Kirin City Co. will introduce a new service that allows customers to place orders and make payments using smartphones, according to parent Kirin Holdings Co.
(Japan Times)
Dec 09
When the infamous Elon Musk of electric-car company Tesla praises your business strategy, you may be on the wrong side of an issue.
(Nikkei)
Dec 07
Japanese households cut their spending for the first time in almost a year in October as a sales tax hike prompted consumers to rein in expenses and natural disasters disrupted business.
(Japan Today)
Dec 06
In a country where customer service is a point of pride, Amazon Japan is challenging the status quo by daring to leave packages at the door.
(Nikkei)
Dec 06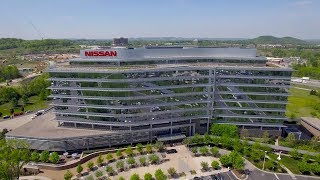 Nissan Motor Co. is making its U.S. factory and office employees take two days off without pay amid slumping sales.
(Japan Times)
Dec 06
Dentsu Inc said Thursday it has again received a warning from labor authorities over its illegal overtime practices.
(Japan Today)
---