Japan's economic professors frequently draw on a common saying as a metaphor to teach students about diminishing returns: The first beer of the night is incredibly satisfying, the second one not as much.
Now this lesson is playing out in Japan's monetary policy, as the Bank of Japan weighs taking interest rates further into negative territory even as lenders approach their hard lower limit of 0%.
"We have a special contractual agreement to hold lending rates at zero even if the Tokyo interbank offered rate goes negative," said Concordia Financial Group President Kenichi Kawamura at an earnings conference on Monday. Concordia is the parent of The Bank of Yokohama.
Banks often lend to companies at a set premium above Tibor. This means that when the interbank rate falls, lending rates fall too.
The three-month Tibor stands at 0.6727%, "If we bring interest rates further into the negative, Tibor will enter negative territory as well," a central bank official said.
In reality, Japanese banks do not have the option of lending at negative rates. The Financial Law Board, an advisory body of lawyers sponsored by the BOJ, issued an opinion in February 2016 that banks should not lend money at negative rates. Since borrowers pay interest as a price for financing, negative rates just mean that they no longer have to pay this price, the board concluded.
BOJ Gov. Haruhiko Kuroda has hinted that more easing could be in the offing. The fact that the interest rate is at minus 0.1% "doesn't mean that no further reduction is possible," he said last month after the latest policy meeting.
Negative rates are intended to lower the hurdle for borrowing and spur economic activity. But once lending rates hit the floor at zero, there is limited benefit from pushing interest rates further into negative territory.
Jul 15
About a third of medical institutions are cutting summer bonuses to staff, a trade union said Monday, as many hospitals and clinics face a cash crunch, having had to delay routine treatments to make room for coronavirus patients.
(Japan Times)
Jul 15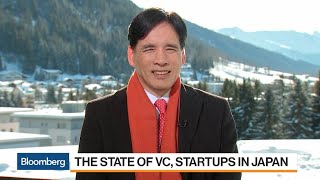 The Japanese government has chosen four urban areas as "global startup cities" in a program in which it aims to create its version of the US Silicon Valley.
(NHK)
Jul 12
More Japanese companies are using stocks as part of executive pay, seeking to shift management's focus to strategies that will increased share prices over the long term.
(Nikkei)
Jul 11
The operator of Muji stores announced on Friday that its US unit filed for Chapter 11 bankruptcy, joining a list of retailers that have collapsed as a result of the coronavirus pandemic.
(NHK)
Jul 11
A court in China has ruled that a Chinese filmmaker must compensate a Japanese production company for infringing on its copyright by using the firm's "Ultraman" character.
(NHK)
Jul 11
ANA Holdings said Friday it will end its recruiting activities for fiscal 2021 as the prolonged pandemic makes planning for the future difficult.
(Nikkei)
Jul 11
Japan's three major convenience-store operators are reporting a sharp drop in profits, as the coronavirus keeps customers at home.
(NHK)
Jul 09
Struggling businesses and other clients have left Japanese banks with record outstanding loans for a third straight month.
(NHK)
Jul 09
Carlos Ghosn, the former Nissan Motor Co chairman, wired $862,500 last year to a company managed by one of the two men who later helped him escape from Japan, U.S. prosecutors said in a Tuesday court filing.
(Japan Today)
Jul 08
Torrential rains in southwestern Japan forced more plants to close Tuesday as floodwaters poured into factories, knocked out power and threatened to cover roads.
(Nikkei)
---