Japan is one of the few countries where a weaker currency is good for the stock market, but a closer look reveals the long-term consequences of this reliance at a time when companies need to invest abroad for growth.
Data going back to 2000 shows that for 10 out of 36 sectors in the Nikkei Stock Average, a weaker yen correlates with higher share prices. This includes industries heavy with blue chip exporters, such as automobiles and electronics, which benefit when overseas profits are converted into a weaker yen.
The same data does not show a single sector where stock prices rise as consistently when the yen appreciates.
Among the Group of 20 economies, only stocks in Japan and the U.S. show such a pattern with respect to their currencies.
In Europe, there is no clear relationship between stock prices and the euro. In places like Canada and Indonesia, a strong currency equates to a bull market, while in emerging markets in general, weak currencies weigh down on equity prices due to concerns of capital flight.
"Until the mid-1980s, a strong yen equaled high stock prices," said Yoshihiro Ito at Okasan Online Securities, who has analyzed Japanese equities for more than half a century. The data bears out this relationship during that decade.
Back then, a robust yen signaled confidence in Japan's finances, which drew international funds to its stock market. But during the 1990s, the correlation between the strong yen and a bull market died out. The 2000s saw a shift to the current pattern, a relationship that grew in strength this decade.
Dec 11
Ever since the Japanese authorities announced last year that they would be opening up bidding for the country's first
casino licenses
, there has been furious speculation over where will become "the Macau of Japan".
(newsonjapan.com)
Dec 11
The government said Tuesday it hopes to double the country's output of wagyu beef, known for its tenderness and marbled fat, to 300,000 tons by fiscal 2035 amid rising overseas demand.
(Japan Times)
Dec 11
Foreigners are descending upon the northern Japanese ski resort of Niseko in droves, lured by not only its renowned powder snow, but also land prices that remain remarkably affordable even after sharp rises in recent years.
(Nikkei)
Dec 10
The Liberal Democratic Party's tax panel is considering giving preferential tax treatment to mobile phone carriers and others to help spread fifth-generation, or 5G, high-speed wireless communications services.
(Japan Times)
Dec 10
Restaurant operator Kirin City Co. will introduce a new service that allows customers to place orders and make payments using smartphones, according to parent Kirin Holdings Co.
(Japan Times)
Dec 09
When the infamous Elon Musk of electric-car company Tesla praises your business strategy, you may be on the wrong side of an issue.
(Nikkei)
Dec 07
Japanese households cut their spending for the first time in almost a year in October as a sales tax hike prompted consumers to rein in expenses and natural disasters disrupted business.
(Japan Today)
Dec 06
In a country where customer service is a point of pride, Amazon Japan is challenging the status quo by daring to leave packages at the door.
(Nikkei)
Dec 06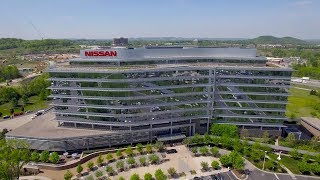 Nissan Motor Co. is making its U.S. factory and office employees take two days off without pay amid slumping sales.
(Japan Times)
Dec 06
Dentsu Inc said Thursday it has again received a warning from labor authorities over its illegal overtime practices.
(Japan Today)
---