China, South Korea and Japan will hold a new round of negotiations on the trilateral free trade agreement (FTA) this week in Seoul, the South Korean Ministry of Trade, Industry and Energy said Tuesday.
The 16th round of FTA negotiations will be held in Seoul for three days from Wednesday.
The Seoul ministry said the three Asian countries planned to discuss all areas, including the opening of goods and services markets, investment, rules of origin, customs, competition and e-commerce, with an aim of liberalization at a higher level than the Regional Comprehensive Economic Partnership (RCEP).
Fifteen participating countries concluded text-based negotiations and all market access issues earlier this month in Bangkok, Thailand with an aim to sign the mega free-trade pact next year.
Initiated in 2012, the RCEP brought together 10 members of the Association of Southeast Asian Nations (ASEAN) and their six trade partners in the region, including China, South Korea, Japan, India, Australia and New Zealand.
Dec 14
Japanese retailer Ryohin Keikaku has lost its appeal against a Chinese court ruling that found the firm infringed on the right to a trademark owned by a Chinese company.
(NHK)
Dec 14
Japan has learned of close to 2 million overseas accounts as it broadens its search for tax evaders to smaller balances.
(Nikkei)
Dec 13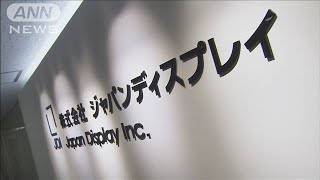 Money-losing Apple supplier Japan Display has agreed to a 90 billion yen ($828 million) cash infusion from the Ichigo Asset Management group, securing a financial lifeline after a rescue plan by a Taiwan-China consortium collapsed in September.
(Nikkei)
Dec 11
Ever since the Japanese authorities announced last year that they would be opening up bidding for the country's first
casino licenses
, there has been furious speculation over where will become "the Macau of Japan".
(newsonjapan.com)
Dec 11
The government said Tuesday it hopes to double the country's output of wagyu beef, known for its tenderness and marbled fat, to 300,000 tons by fiscal 2035 amid rising overseas demand.
(Japan Times)
Dec 11
Foreigners are descending upon the northern Japanese ski resort of Niseko in droves, lured by not only its renowned powder snow, but also land prices that remain remarkably affordable even after sharp rises in recent years.
(Nikkei)
Dec 10
The Liberal Democratic Party's tax panel is considering giving preferential tax treatment to mobile phone carriers and others to help spread fifth-generation, or 5G, high-speed wireless communications services.
(Japan Times)
Dec 10
Restaurant operator Kirin City Co. will introduce a new service that allows customers to place orders and make payments using smartphones, according to parent Kirin Holdings Co.
(Japan Times)
Dec 09
When the infamous Elon Musk of electric-car company Tesla praises your business strategy, you may be on the wrong side of an issue.
(Nikkei)
Dec 07
Japanese households cut their spending for the first time in almost a year in October as a sales tax hike prompted consumers to rein in expenses and natural disasters disrupted business.
(Japan Today)
---