Executives at firms around the world increasingly see Japan as a lucrative place to do business. Investment in the country in 2018 has set a new record for a fifth year.
Japan External Trade Organization officials say foreign corporate investment climbed to 30.7 trillion yen. That's about 280 billion dollars and an increase of 6.2 percent on 2017.
Companies spent big on the electronics and transportation sectors. They also invested heavily in the chemical and medical industries.
JETRO officials say municipal governments have been working hard to attract more money from overseas.
They add that tensions between the US and China have benefited Japan by making it look like a relatively safe place to do business.
The US was the top investor with 6.5 trillion yen, followed by the Netherlands with 4.6 trillion yen, then France with 3.7 trillion yen.
Foreign corporate investment has risen 50 percent over the past decade. A big factor has been cuts to Japan's corporate tax rate.
Dec 14
Japanese retailer Ryohin Keikaku has lost its appeal against a Chinese court ruling that found the firm infringed on the right to a trademark owned by a Chinese company.
(NHK)
Dec 14
Japan has learned of close to 2 million overseas accounts as it broadens its search for tax evaders to smaller balances.
(Nikkei)
Dec 13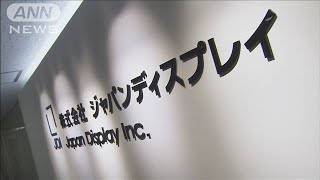 Money-losing Apple supplier Japan Display has agreed to a 90 billion yen ($828 million) cash infusion from the Ichigo Asset Management group, securing a financial lifeline after a rescue plan by a Taiwan-China consortium collapsed in September.
(Nikkei)
Dec 11
Ever since the Japanese authorities announced last year that they would be opening up bidding for the country's first
casino licenses
, there has been furious speculation over where will become "the Macau of Japan".
(newsonjapan.com)
Dec 11
The government said Tuesday it hopes to double the country's output of wagyu beef, known for its tenderness and marbled fat, to 300,000 tons by fiscal 2035 amid rising overseas demand.
(Japan Times)
Dec 11
Foreigners are descending upon the northern Japanese ski resort of Niseko in droves, lured by not only its renowned powder snow, but also land prices that remain remarkably affordable even after sharp rises in recent years.
(Nikkei)
Dec 10
The Liberal Democratic Party's tax panel is considering giving preferential tax treatment to mobile phone carriers and others to help spread fifth-generation, or 5G, high-speed wireless communications services.
(Japan Times)
Dec 10
Restaurant operator Kirin City Co. will introduce a new service that allows customers to place orders and make payments using smartphones, according to parent Kirin Holdings Co.
(Japan Times)
Dec 09
When the infamous Elon Musk of electric-car company Tesla praises your business strategy, you may be on the wrong side of an issue.
(Nikkei)
Dec 07
Japanese households cut their spending for the first time in almost a year in October as a sales tax hike prompted consumers to rein in expenses and natural disasters disrupted business.
(Japan Today)
---