The government is considering incorporating more part-timers into the employee pension program by requiring companies with smaller workforces to participate, according to government sources.
Currently, companies with 501 or more employees must enroll in the kōsei nenkin program. Under the plan being considered, that threshold would be lowered to 101 employees in October 2022 and 51 in October 2024, the sources said Tuesday.
The move comes as the government aims to increase pensions people receive amid concerns among workers about whether they will have sufficient financial resources to live on after they retire.
In June, the government caused controversy over the viability of the pension system when it released a report that a couple who will live to be 95 years old would need at least an estimated ¥20 million ($184,000) in financial assets.
Although the government later retracted the Financial Services Agency report that caused the stir, it still caused public anger, anxiety and despair over the health of the pension system.
If realized, the two-step expansion in the employee pension program will bring 650,000 workers into the system.
With both the employer and the employee contributing equal amounts into the pension system, the amount to be paid by firms in total is expected to increase by ¥159 billion as a result of the expansion.
Dec 12
Japan's environment minister has suggested his country has no plans to change its coal-fired power generation policy soon. Shinjiro Koizumi was speaking at the UN climate change summit in Spain.
(NHK)
Dec 11
A former Japanese defense chief has been shot in the leg near his home in Morioka, Iwate Prefecture, Sankei newspaper reported on Tuesday citing police sources.
(Japan Today)
Dec 10
It might be the most Japanese of political scandals: a furor over Prime Minister Shinzo Abe's guest list at a party to mark the annual cherry blossom season.
(Japan Today)
Dec 09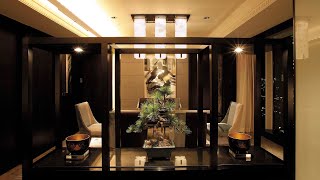 House of Councilors lawmakers will be offered far lower rents than market prices for an apartment building under construction in a prime location in Tokyo, it has been learned.
(Japan Times)
Dec 07
In a major privacy breach, 18 hard drives used by the Kanagawa Prefectural Government to store taxpayers' data were auctioned online over the summer instead of being destroyed, prefectural officials disclosed Friday.
(Japan Times)
Dec 06
The Japanese government approved 13.2 trillion yen ($121 billion) worth of public stimulus spending on Thursday, with the economy due for a total infusion of 26 trillion yen if private-sector and other outlays are factored in.
(Nikkei)
Dec 06
Afghan police say gunmen who killed a prominent Japanese doctor on Wednesday may have had a strong intent to kill, as they fired automatic rifles several times at him.
(NHK)
Dec 03
Prime Minister Shinzo Abe says the list of guests invited to an annual cherry blossom-viewing party in April was disposed of as scheduled and denied that it was related to a disclosure request by an opposition lawmaker.
(NHK)
Dec 03
The government said Monday it has agreed to buy an uninhabited island in Kagoshima Prefecture with an eye to letting the U.S. military use it for takeoff and landing practice.
(Japan Times)
Dec 01
The Japanese government plans to raise its fiscal spending to more than 10 trillion yen ($91 billion) in economic measures that will be finalized in early December, Nikkei has learned.
(Nikkei)
---