In the run-up to next year's anticipated rise in international travel demand, last month, the curfew on landings at Narita Airport was extended to midnight.
Weekly Playboy (Nov 25) also noted that the Keisei Railway Co introduced a new schedule from Oct 26, in which the number of Skyliner special expresses running between the Narita airport terminals and Keisei Ueno Station would be increased 1.4-fold, effectively shortening waiting time between train departures from 40 minutes to 20.
This new development has not escaped notice of JR East, operator of the Narita Express trains, which service the capital at 30-minute intervals.
A writer who covers rail transport tells the magazine that Keisei clearly has the upper hand.
"Connections by the Skyliner from Keisei Ueno to Narita Terminal 1 take 43 minutes, at a cost of 2,520 yen," he points out. "In contrast, a ticket from Tokyo Station to Narita Airport takes 53 minutes and costs 3,070 yen. Keisei has always been faster, but now with increased frequency, they've become the train of choice."
The newly introduced aerodynamic 3100-type Skyliner cars boast a maximum speed of 160 kilometers per hour, making them the fastest non-Shinkansen trains in Japan.
According to a survey of passenger access to Narita Airport conducted last March, the JR and Keisei are roughly tied at 14% and 13%, respectively. But the breakdown by nationality is interesting. While 10% of Japanese preferred the JR and 12% the Keisei Line, among foreigners, the figures were 18% in favor of JR and 14% for the Skyliner.
Feb 27
The Japanese government is stepping up its protective measures, with a proposed pause on large public gatherings.
(NHK)
Feb 27
The organizing committee of the Tokyo Olympic and Paralympic Games has stressed it has not started discussions on whether to suspend or postpone the Games due to the ongoing new coronavirus outbreak.
(NHK)
Feb 27
Suggestions by a senior International Olympics Committee member that the Tokyo Games could be canceled if the coronavirus outbreak is not contained by May drew a swift reaction from Japanese officials, while sponsoring companies are anxiously awaiting the fate of the world's biggest sporting event.
(Nikkei)
Feb 27
A court in Japan on Wednesday ruled for the first time that special trials for segregated leprosy patients set up outside of standard courtrooms in the past were unconstitutional.
(Japan Times)
Feb 27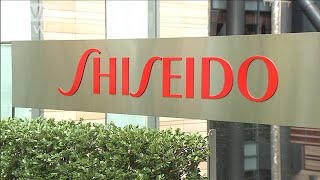 More and more Japanese companies are responding to the virus by having their staff work from home.
(NHK)
Feb 27
A health ministry panel approved Wednesday the production and sale of a gene therapy for treating spinal muscular atrophy, a rare incurable disease that destroys muscle function through a decrease in motor neuron cells.
(Japan Times)
Feb 26
National and other public universities in Japan have begun staging their entrance exams, with precautions taken against the new coronavirus.
(NHK)
Feb 26
Japan's government has decided on a basic policy for measures to protect against a domestic outbreak of the new coronavirus. It includes asking people with minor symptoms to recuperate at home, in order to secure adequate care at medical facilities for those who are seriously ill.
(NHK)
Feb 26
Chitetsu Watanabe, a 112-year-old who was recognized by Guinness World Records earlier this month as the world's oldest living man, died Sunday at the nursing home where he resided, his family said.
(Japan Times)
Feb 26
Black swans and domestic miscalculations push Abenomics to the brink
(Nikkei)
---