South Korea is expanding its screening team for strategic exports by 50% to 45 members on Jan. 1, in response to Japanese concerns that chipmaking chemicals shipped to the country were being leaked for military use.
The move represents an olive branch in the countries' trade spat, which began when Japan imposed tougher controls on South Korea-bound shipments of chemicals vital to semiconductor production in July. The countries has since taken each other off their whitelist of trusted trade partners.
Japan has set three conditions for reinstating South Korea to the whitelist: a restart of policy discussions, greater South Korean oversight on trade, and better South Korean controls on exports of products and materials with military uses.
Though Japan and South Korea remain divided over the third condition, they are making inroads on the first two. They have agreed to hold a senior-level meeting on trade from Dec. 16 to 20 in Tokyo. The two sides will hold preparatory talks in Australia on Wednesday.
Dec 12
Japan's environment minister has suggested his country has no plans to change its coal-fired power generation policy soon. Shinjiro Koizumi was speaking at the UN climate change summit in Spain.
(NHK)
Dec 11
A former Japanese defense chief has been shot in the leg near his home in Morioka, Iwate Prefecture, Sankei newspaper reported on Tuesday citing police sources.
(Japan Today)
Dec 10
It might be the most Japanese of political scandals: a furor over Prime Minister Shinzo Abe's guest list at a party to mark the annual cherry blossom season.
(Japan Today)
Dec 09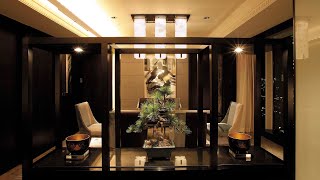 House of Councilors lawmakers will be offered far lower rents than market prices for an apartment building under construction in a prime location in Tokyo, it has been learned.
(Japan Times)
Dec 07
In a major privacy breach, 18 hard drives used by the Kanagawa Prefectural Government to store taxpayers' data were auctioned online over the summer instead of being destroyed, prefectural officials disclosed Friday.
(Japan Times)
Dec 06
The Japanese government approved 13.2 trillion yen ($121 billion) worth of public stimulus spending on Thursday, with the economy due for a total infusion of 26 trillion yen if private-sector and other outlays are factored in.
(Nikkei)
Dec 06
Afghan police say gunmen who killed a prominent Japanese doctor on Wednesday may have had a strong intent to kill, as they fired automatic rifles several times at him.
(NHK)
Dec 03
Prime Minister Shinzo Abe says the list of guests invited to an annual cherry blossom-viewing party in April was disposed of as scheduled and denied that it was related to a disclosure request by an opposition lawmaker.
(NHK)
Dec 03
The government said Monday it has agreed to buy an uninhabited island in Kagoshima Prefecture with an eye to letting the U.S. military use it for takeoff and landing practice.
(Japan Times)
Dec 01
The Japanese government plans to raise its fiscal spending to more than 10 trillion yen ($91 billion) in economic measures that will be finalized in early December, Nikkei has learned.
(Nikkei)
---