Japan will develop a manned moon rover as the country plays an important role in U.S. President Donald Trump's ambitious mission to return American astronauts to the lunar surface by 2024.
The rover forms a major part of Tokyo's participation in the Artemis program, Nikkei has learned. Japan also will provide an unmanned space vehicle now under development to ferry supplies to the planned Gateway lunar orbital station, which will be central to the moon mission.
The Japan Aerospace Exploration Agency, or JAXA, has determined that data from joint study with the Indian Space Research Organization can be applied to the rover. JAXA also is conducting moon rover research with Toyota Motor.
JAXA and NASA will share information useful for optical cameras, as well as data regarding lunar rocks. Japan's space agency will provide data obtained from its own robotic lunar vehicle -- called the Smart Lander for Investigating Moon, or SLIM -- which is set to take off in fiscal 2021.
Japan is taking part in a U.S.-led manned space exploration program for the first time since the International Space Station project, whose origin dates to the 1980s. The U.S. also eyes a mission to Mars in the 2030s.
For the construction of the Gateway, Japan will provide the batteries, fuel control pumps and also the nitrogen and oxygen tanks based on those in the ISS. Japan's unmanned HTV-X space vehicle will be used in refueling and resupply missions for the Gateway. The HTV-X will be delivered by Japan's H3 rocket, set to make its maiden launch next fiscal year.
Jul 15
Researchers say they have discovered how earwigs, a type of small insect, are able to fold their wings into a compact size. They say the findings can be applied widely, from space development to everyday goods.
(NHK)
Jul 15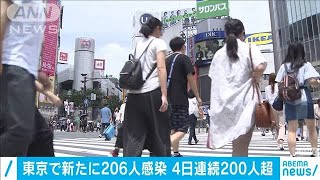 An advisory panel of experts to Japan's health ministry warns that coronavirus infections are continuing to spread throughout the country.
(NHK)
Jul 15
Japan's asteroid probe Hayabusa2 will return a capsule containing samples from the asteroid Ryugu to Earth in early December.
(NHK)
Jul 14
A fireball that brightened the Tokyo sky earlier this month has been identified as a meteor after fragments were found in a neighboring prefecture, a national science museum said Monday.
(Japan Times)
Jul 12
Scientists have been studying the coronavirus around the clock since it first emerged, but much about the virus still remains a mystery. Recently, reports have emerged of former patients suffering symptoms such as fever and shortness of breath long after testing negative. Doctors and researchers are now studying these lingering effects.
(NHK)
Jul 11
Japan's science ministry and the US space agency NASA have agreed to discuss cooperation plans that could lead to Japanese astronauts visiting the moon.
(NHK)
Jul 11
Japan's government is pushing to solve a dispute over a super-fast transport link in the country. The conflict is threatening to delay the 84-billion-dollar magnetically levitated, or maglev, train project.
(NHK)
Jul 11
A group of researchers in Japan say their clinical study of the anti-flu drug Avigan, a candidate for treating COVID-19, could not confirm statistical significance regarding its effectiveness.
(NHK)
Jul 10
Japan will tighten its criteria for supporting exports of coal-fired power plants amid criticism that the practice goes against global efforts to curb global warming.
(Japan Times)
Jul 05
Japanese researchers say recent volcanic activity on Nishinoshima has caused the remote island in the Pacific to increase in size.
(NHK)
---